This is a sponsored post written by me on behalf of Create the Good. All opinions are 100% mine.
It was midnight. I remember walking through the door to transfer our clothes from her washer into her dryer–chores I was always doing at odd hours while we lived in a camper twenty feet away from my in-laws' house. And there she sat in the darkness of her living room–after I'd wondered where she'd been all day–crying quietly.
I was the first to know that the bleeding was a bigger problem than any of us had ever thought. And there in those earliest minutes of a new day, my mother-in-law told me it was cancer. I listened. I cried. We hugged. It was a rare moment of vulnerability I had never known from the woman who raised the man I love.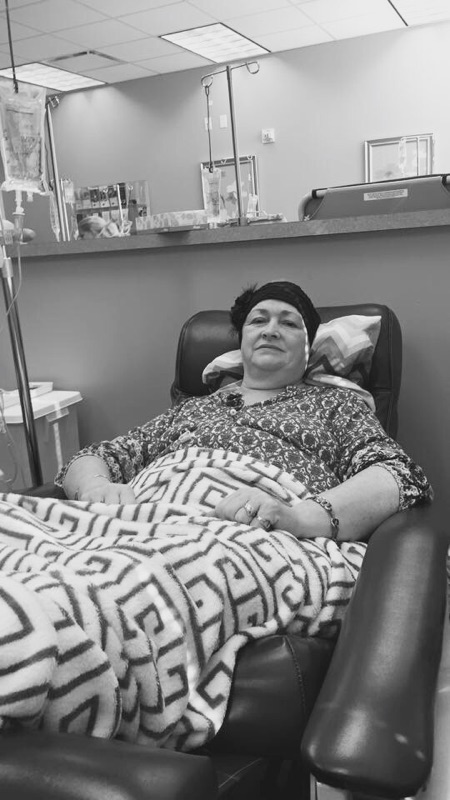 Surgery, six chemotherapy infusions, and 25 radiation treatments weren't enough to keep it from coming back in an inoperable spot. And eventually, the word "terminal" was added to her diagnosis of "cancer."
---
I was visiting my family on the other end of the country a few months after my mother-in-law's diagnosis. My dad told me one of those TMI things about his body on a Sunday, and I casually encouraged him to get himself to the doctor. Things moved quickly after that. By Friday, he was having surgery to remove the cancer we didn't even know was there the day before.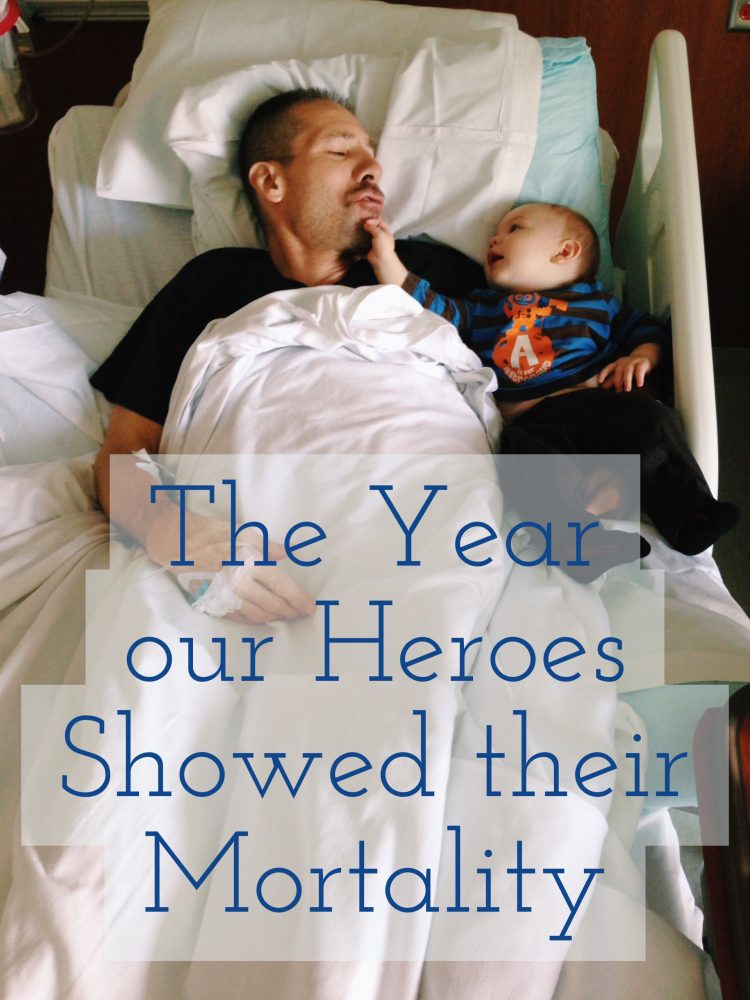 But that wasn't all for him. That's rarely "all" when it comes to fighting cancer.
A month later, he was having an even more intensive surgery–one where they remove the pancreas, spleen and gallbladder in which precancerous cells had been forming. It's a surgery that significantly decreases quality of life, but for him, it was the difference between death in six months and life itself.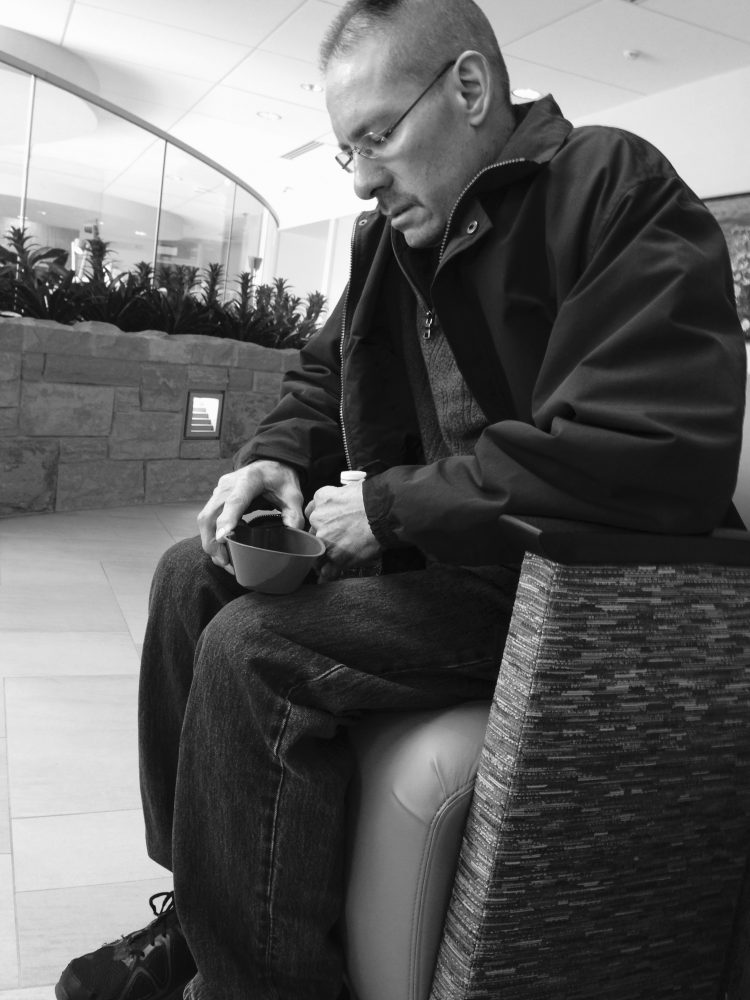 He is in remission over a year later but he still deals with pain every day from that surgery. And he's never been the optimistic, energetic, fix-anything, who-needs-sleep-anyway Dad I once knew.
---
The year that cancer got to our parents was one of the hardest. It was the year that our own heroes showed their mortality. It was the year that they needed us more than we needed them for the first time in our lives. It was a year of sitting in hospital rooms and asking doctors difficult questions. A year of sobbing at the thought of life without the ones who gave us life.
And yet, we saw purpose in it. We saw the beauty in the dependency. We saw the intimacy in suffering. We saw love heal aching hearts. We saw the bright life that comes with even the dimmest threat of death.
It took me a while to realize that as a mom to two little boys living a thousand miles away from my dad that I wasn't going to be able to care for him the way that I wanted to. I couldn't change his bandages or help with his feeding tube. My husband came to a similar conclusion as he works six days a week and still has our family to care for at the end of a day. He couldn't spend the night with his mom at the hospital or make all her favorite meals.
It's hard to have sick parents and young children. It's hard to not be the help we want to be because so much is demanded of us from our kids. It's hard to imagine them growing up without any one of their grandparents.
And yet, I find comfort in knowing that we don't have to be everything for our ailing parents. There have been so many doctors, nurses, and therapists who have cared for our parents in ways we never could with gifts and skills we just don't have. My mom and my husband's dad–they're caring for their own spouses through all of the hours of the day and night–exhibiting that time-tested love we hope we can emulate in old age. I have one brother who loves to bring healthy foods to my dad and another who is the best advocate with health professionals that I've ever seen. My husband's sister knows how to bring the family together whenever their mom is feeling sad and his other sister has the freedom to be able to stay with her mom at the hospital whenever she needs it.
We are a care network with each of us helping in our own unique way. The best thing we can do is to just love them. Let our kids love them. Let them share their joyful imaginations and crazy antics with their grandparents. Show up and be present. Listen to their stories. Hear their hearts. Make them smile. Get dressed up and slow dance in the living room.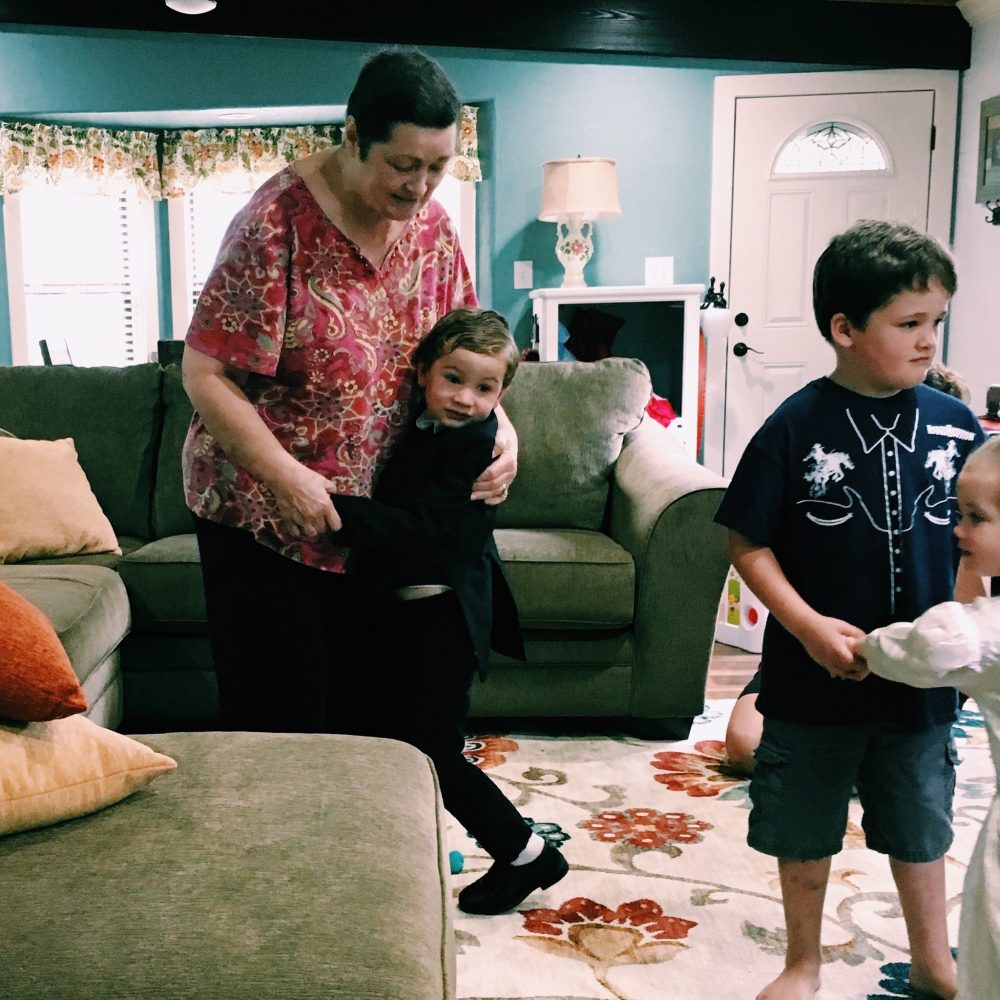 Or get bundled up and go on a long walk in the golden autumn sunshine.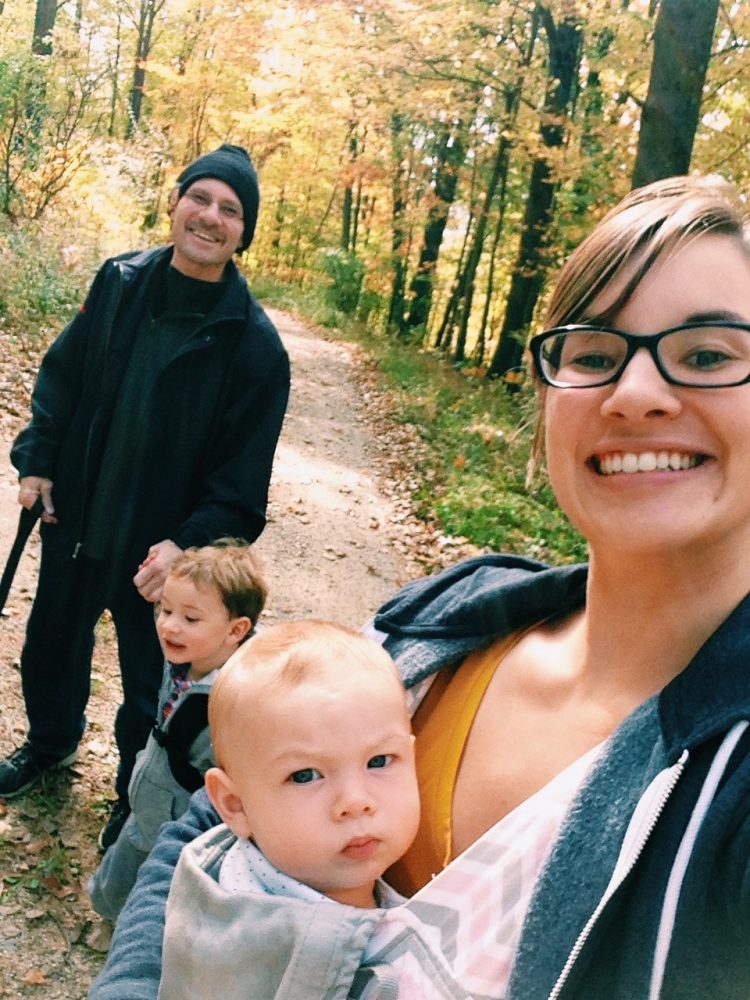 Affirm life where there is still, most definitely life.
I think that's the theme for taking care of someone who cannot completely care for his or herself. Along our journeys through cancer, we've had many caretakers come alongside the people we love and meet their needs with compassion and dignity. The care that they've given our parents when we couldn't is an extension of care for us. That's the beauty in the role of a caretaker: their serving of one person truly serves a whole network of people pulling for that someone.
(This post originally included links to a Create the Good contest in which those who had been blessed by the loving arms of a caretaker could nominate them with a video submission. That contest is now closed, so I've taken down the links.)
I know I'm not the only one whose life has been forever changed by cancer. For all of you who are in it with me or have already lost someone to it, hugs. <3