Living one thousand miles away from family makes for a lot of flying for our kiddos. This little guy in the photo has been on 17 flights in his 2.5 years of life! And usually, he's awesome. We use snacks, drinks, naps and pacifiers to get through the parts of the flight where the pressure changes. But on our most recent trip, we went through some crazy storms, and the pressure drop was significant. All of the children on the plane were crying, my two included–talk about chaos. But we had this rockstar flight attendant with over thirty years of experience and she let us in on the best trick for getting ears to pop!
Are you ready for it?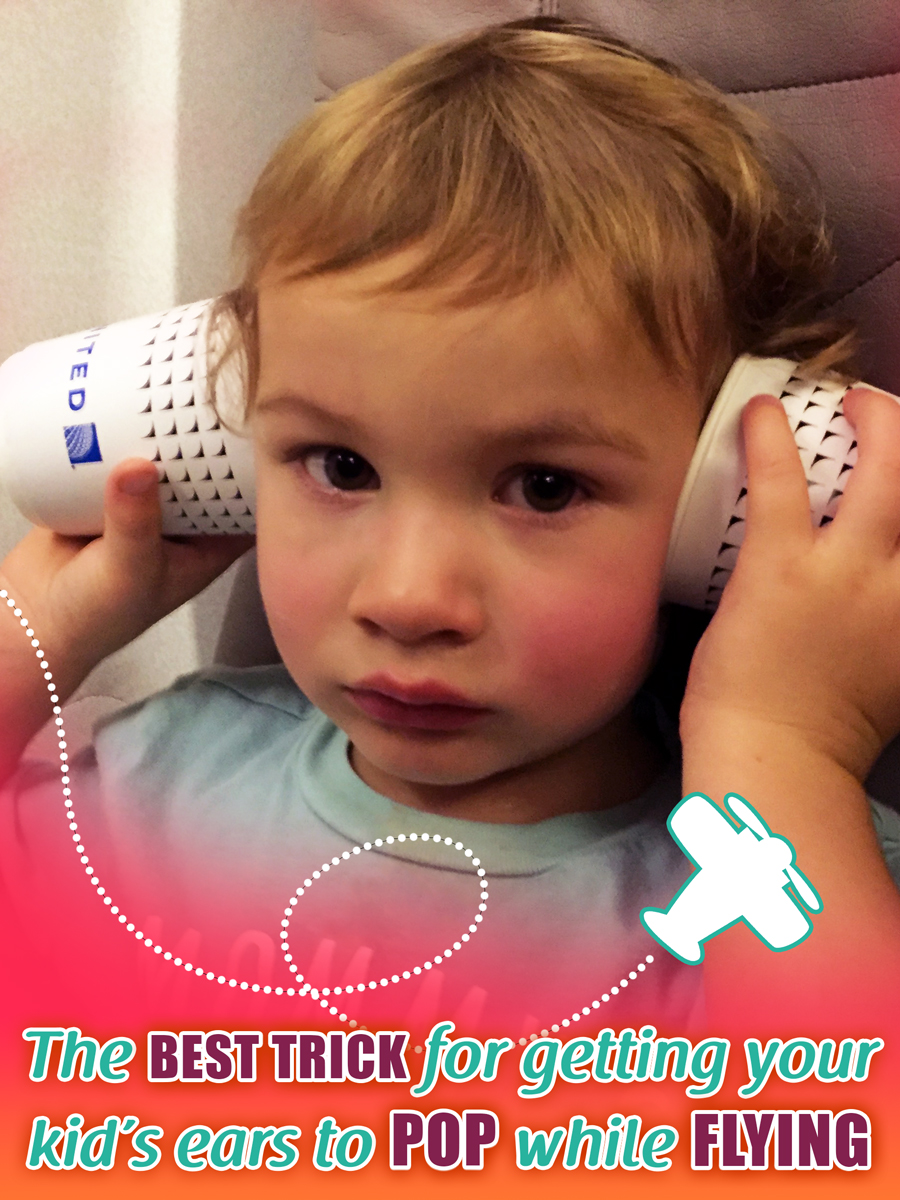 (This post contains an affiliate link.)
Pour steaming hot water onto paper towels and stuff them into the bottom of two cups. Then, hold the cups so that they're sealed over your kid's ears (or even yours if you need it!) SHAZAAM. Instastopcrying.
Any flight attendant would be HAPPY to get you the hot water you need to make this work (because nobody likes a screaming child on a plane and it's their job to make people like the flight.) Just remember to keep your cool and ask politely.
>>>Also, if you've ever flown with a sinus infection or clogged nose, you know how painful it can be. Sinus pressure is no joke while flying. This trick works wonders for you, too! I add a drop of peppermint oil to the hot water. Inhale the minty steam and then put the cups over your ears. You may look silly, but you'll feel so. much. BETTER.
So, for your sake, your kid's sake, and for the sake of all other flying people in the world, please tuck this trick into your back pocket. You may need it in the most dire circumstance.
Want to read the rest of my tips for flying with babies or toddlers? Click on!