This is a sponsored post written by me on behalf of Baybrook Mall, your GGP shopping destination for IZEA. All opinions are 100% mine.
This past weekend, we had one of those special family days that will be locked in my memory forever. You know, those days where you expected ordinary but you got extraordinary? Where the whole family is together and each person is having an absolute riot in their own little way? That was us. And I hope it can be you, too!
We were invited to tour the LEGO® Americana Roadshow on its opening day, July 30th, at the Baybrook Mall located at 500 Baybrook Mall Drive, Friendswood, TX 77546 (just southeast of Houston, and hey, it's on the way to Galveston, NASA and Kemah if you want a fun stop on the way to any of those places!)
The LEGO® Americana Roadshow is FREE and open to everyone. It's comprised of ten replicas of U.S. landmarks made exclusively (and impressively!) of LEGOS. They're created by LEGO Master Builders in Enfield, Connecticut, packed carefully onto three semi-trucks and are temporarily displayed at nine different malls across the country throughout 2016.
The Baybrook Mall is the sixth stop on their tour, and the installation runs from July 30th until August 14th. Aren't we Houstonians so fortunate to have them come to our backyard?! If you're answer isn't a resounding YES, then I need to tell you more about our day!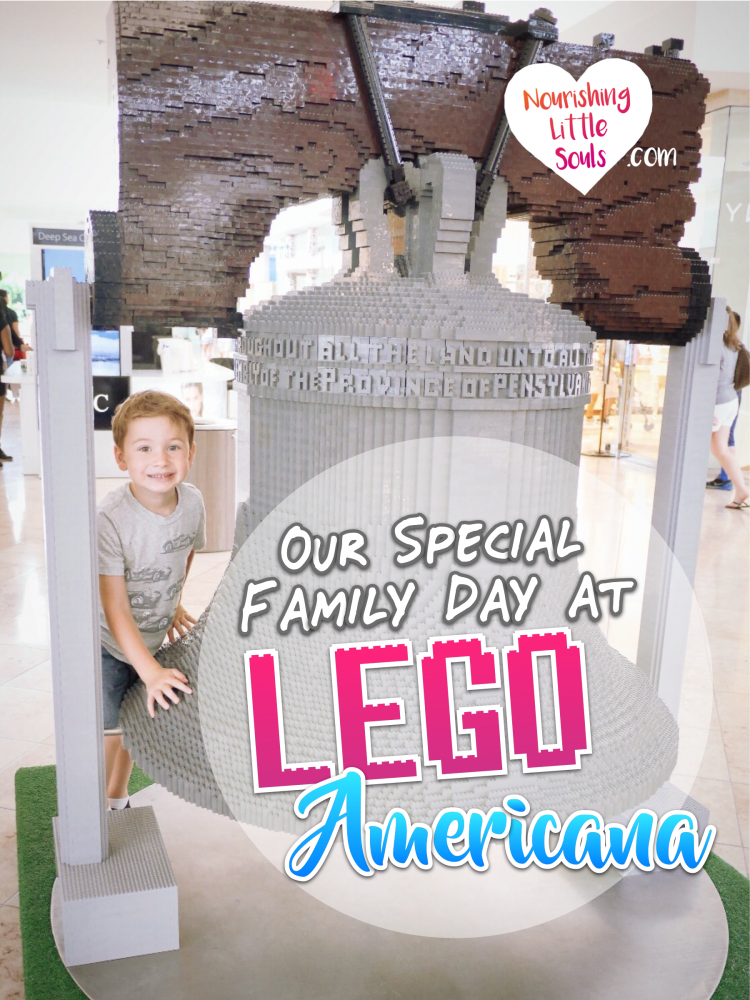 We started by visiting each of the ten monuments. There is a scavenger hunt that the kiddos can do as they visit those ten monuments, and once completed, the prize is a LEGO® poster from the LEGO® store!
The biggest and grandest was the Capitol Building. I learned that this big guy gets an entire semi truck all to himself while traveling. Just wow.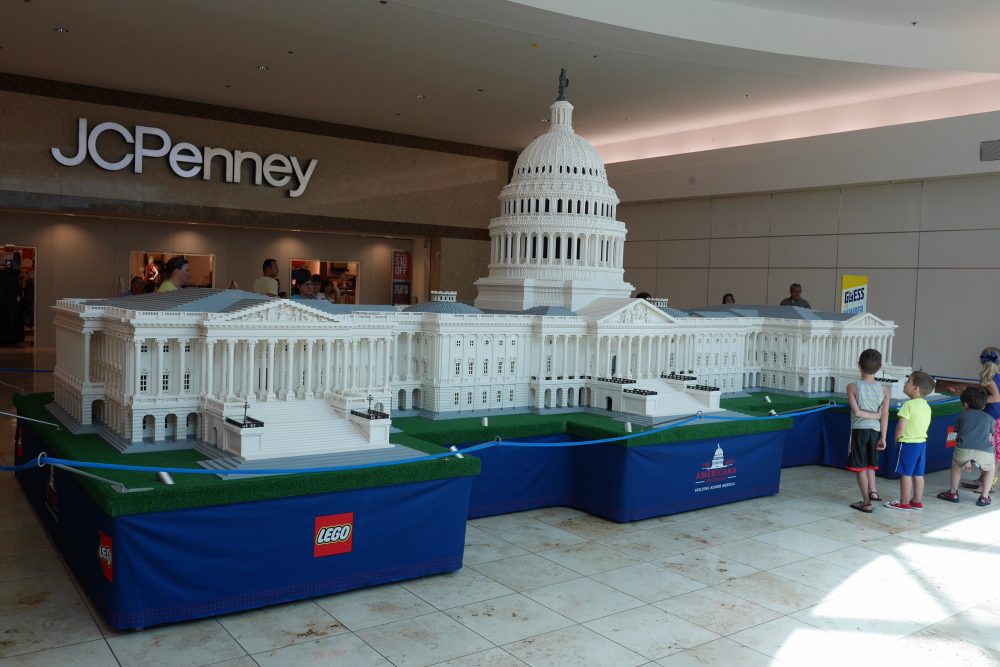 You could spend hours looking over the pieces and still not notice every detail. Totally mesmerizing.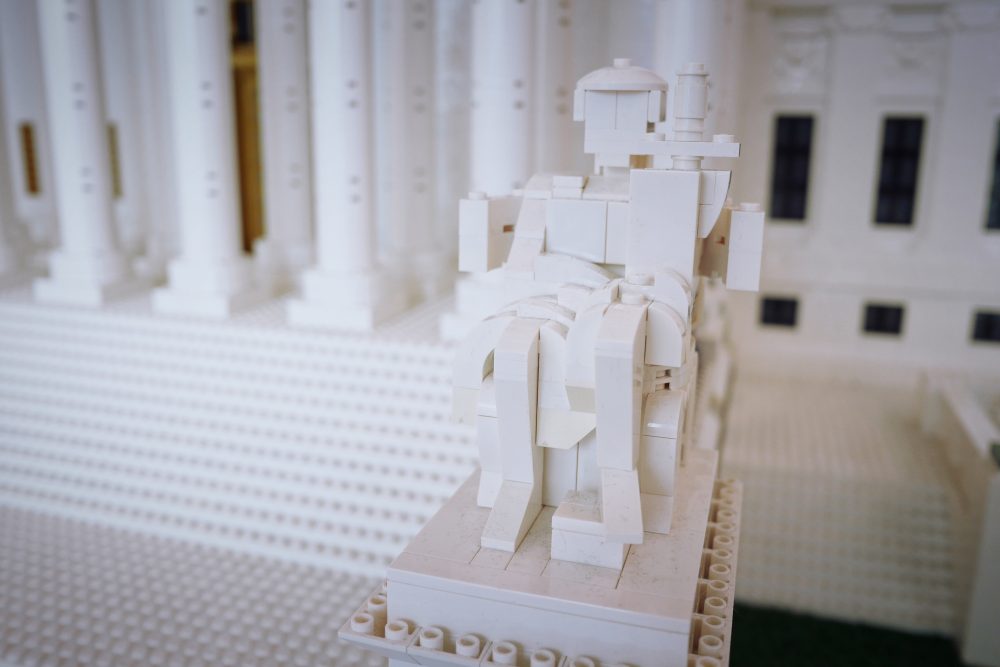 My son and his best friend, future politicians: Skero & Trevino 2048! :P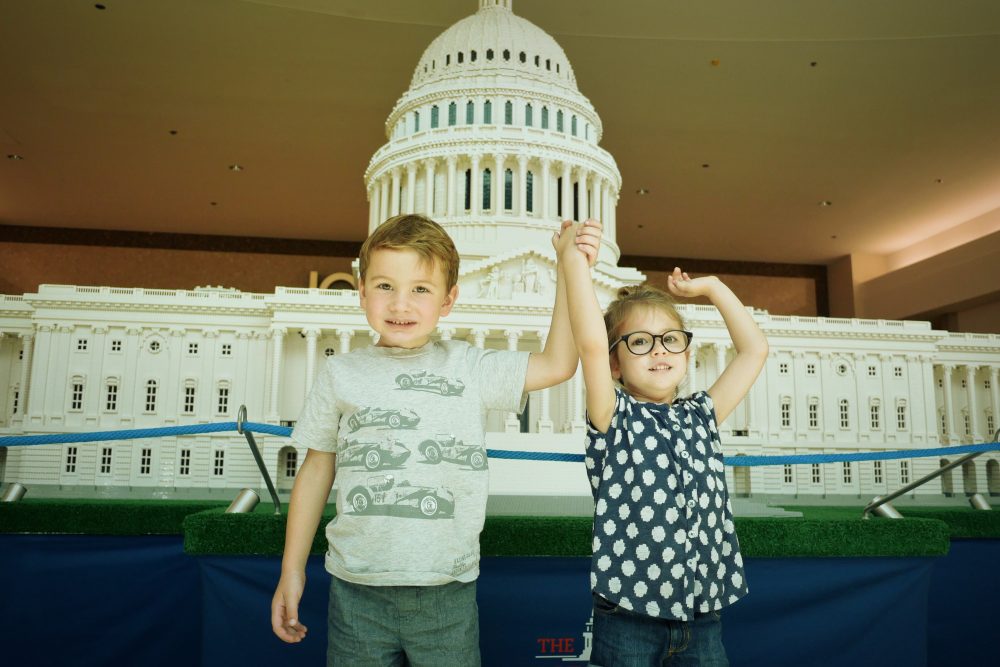 I loved the Liberty Bell which is built to scale AND barrier free, so kids are welcomed to touch it! My baby took full advantage, (and it was still fully in tact when he was done, so have at it, kids!)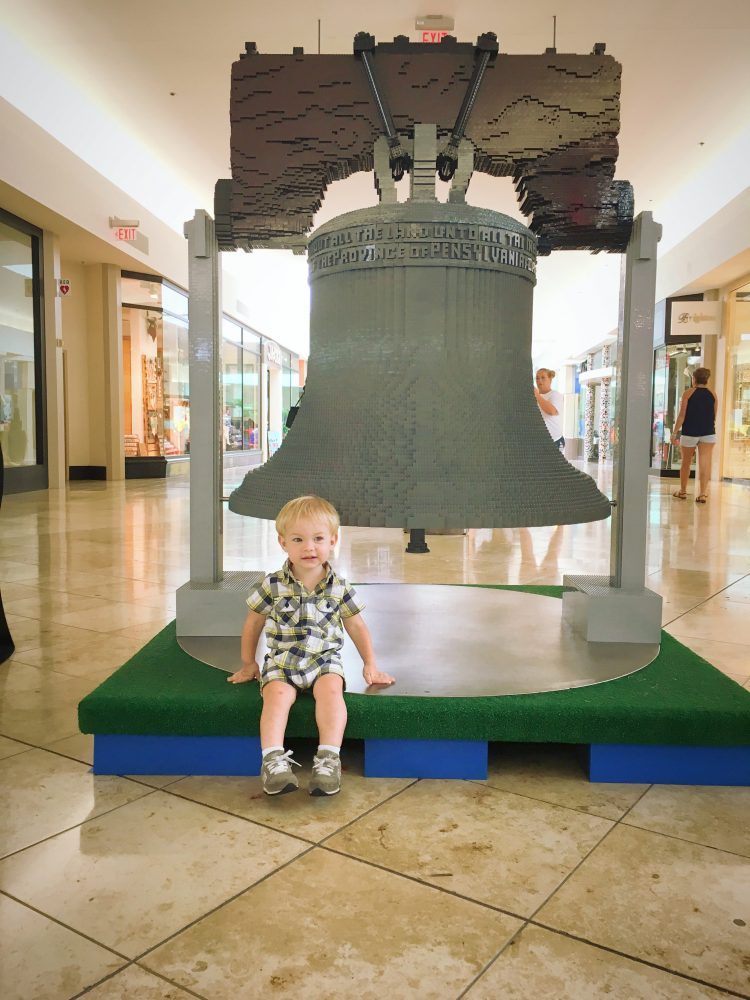 Old North Church was stunning. All LEGOS, people!!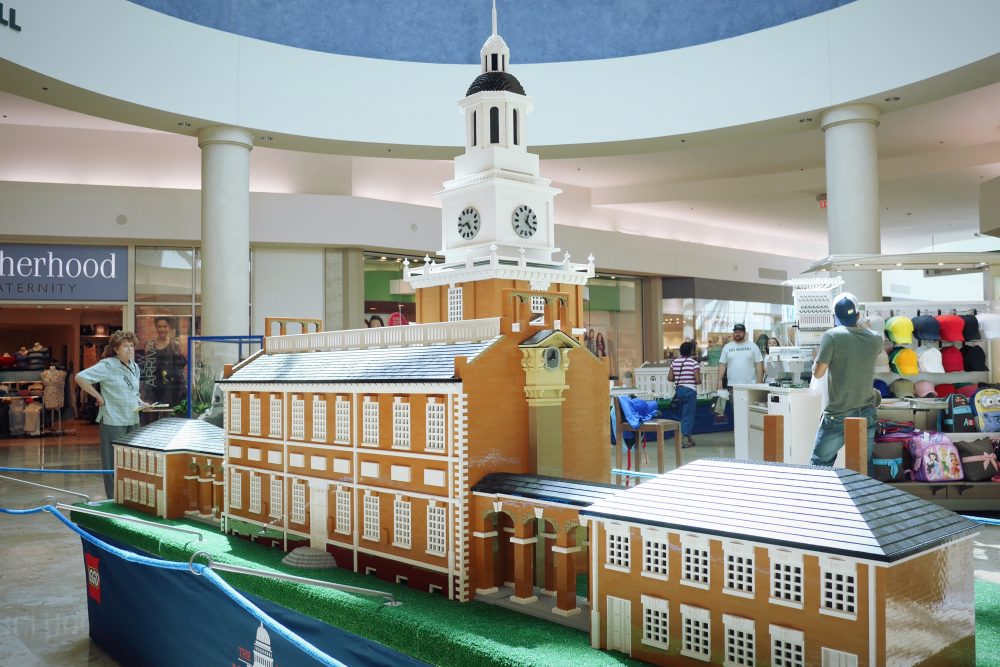 And of course, here I am with Lady Liberty. She was my fave.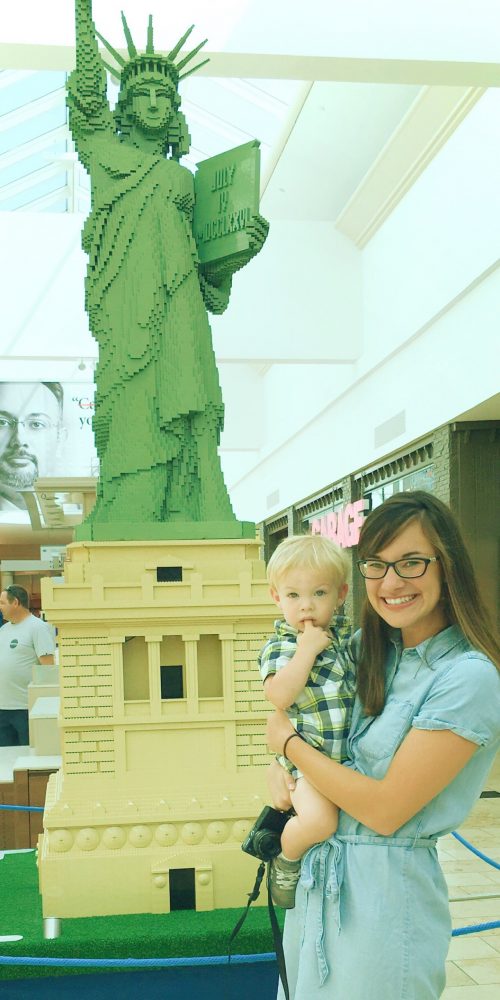 I could show you photos for days, but you really need to see them with your own eyes. As with most of life's wonders, photos will never do them justice!
I loved that the whole experience gave us an opportunity to talk to our kids (well, our 3 year old) about the significance of these national landmarks–which he hasn't had an opportunity to see in his little life yet.
Throughout the mall there are also "brick scathes" which are added bonuses to the tour as the Master Builders strut their stuff with whimsical displays made from recognizable LEGO sets that our kids are used to playing with. I couldn't pull my son away from them!
Now, the Baybrook Mall is set up in a circle, so if you plan your tour wisely, you can hit the LEGO® play area in front of Dillard's AFTER you see all of the monuments, which I would highly recommend! Because once your child gets inspired by all that they've seen, they'll surely want to put their imagination to work. And they can do just that in the LEGO play area, but watch out because you may not be able to convince them to leave for QUITE a while! (Hey, nobody's rushing the Master Builders, right?)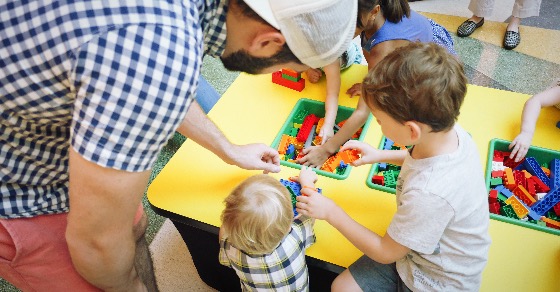 There, they can build their own masterpiece and then put it on display with their name, age, and the title of their creation. It is so sweet to see the sense of pride and accomplishment they get from seeing their work on display!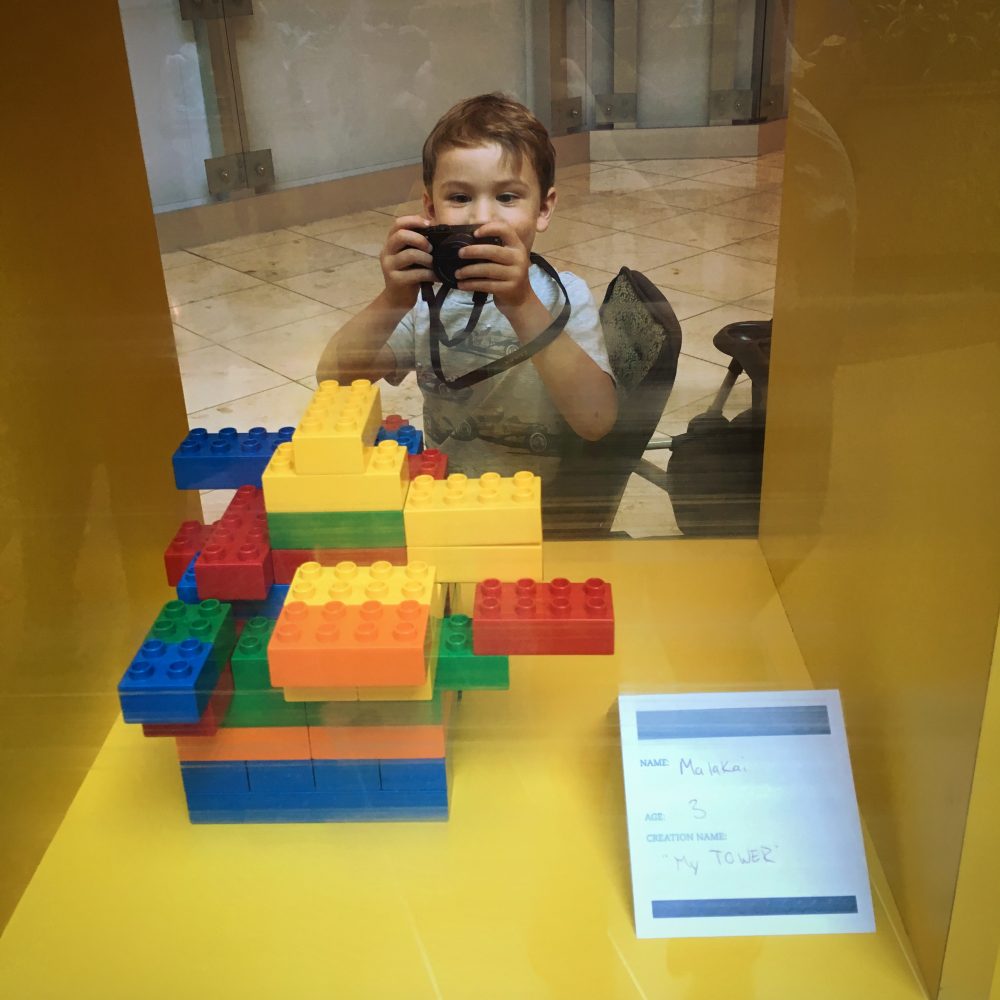 They can also build LEGO® cars and race them on inclined tracks. Again with the "not able to pull my son away from this activity" dilemma. ;)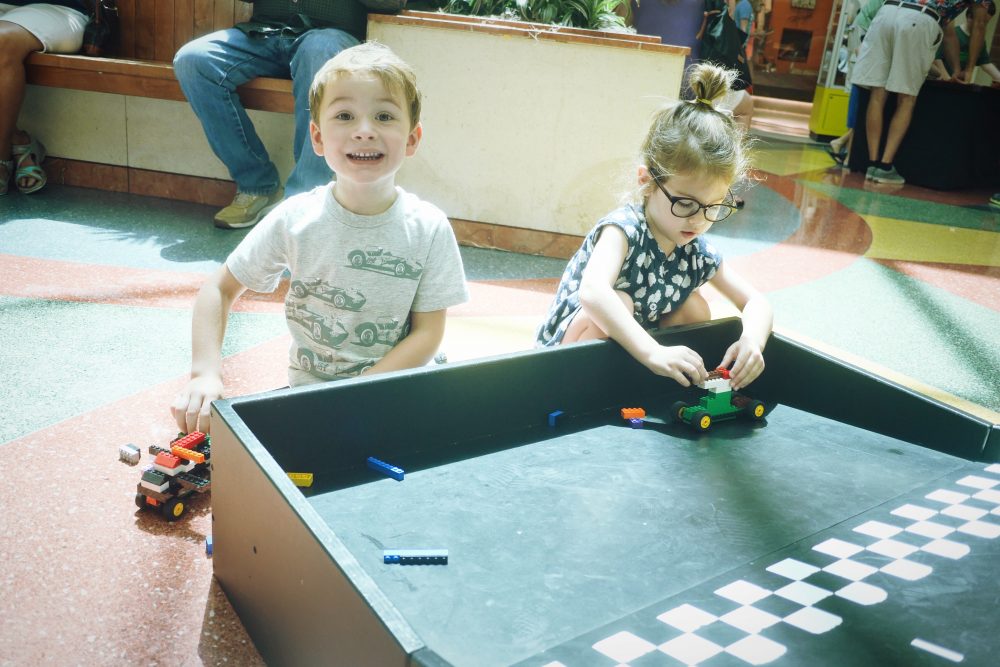 For your viewing pleasure, here is that car race in slow motion. ;)
>>> RSVP for the LEGO® Roadshow at Baybrook Mall for a chance to win a $100 LEGO® Gift Card. You can also win a $100 gift card by posting your photo from LEGO Americana with the hashtag #LEGOAmericana. Enter the contest by mail right here. 
After we had our fill of playing and touring, we met up with friends for lunch at Yard House. There are several delicious restaurants to choose from, all surrounding Baybrook Mall's newest addition: a grassy courtyard the size of a football field where kids can play while their parents sip wine on the nearby couches. It's pretty dreamy. We got cookies from the Nestle shop after our lunch and let the kids run wild out there.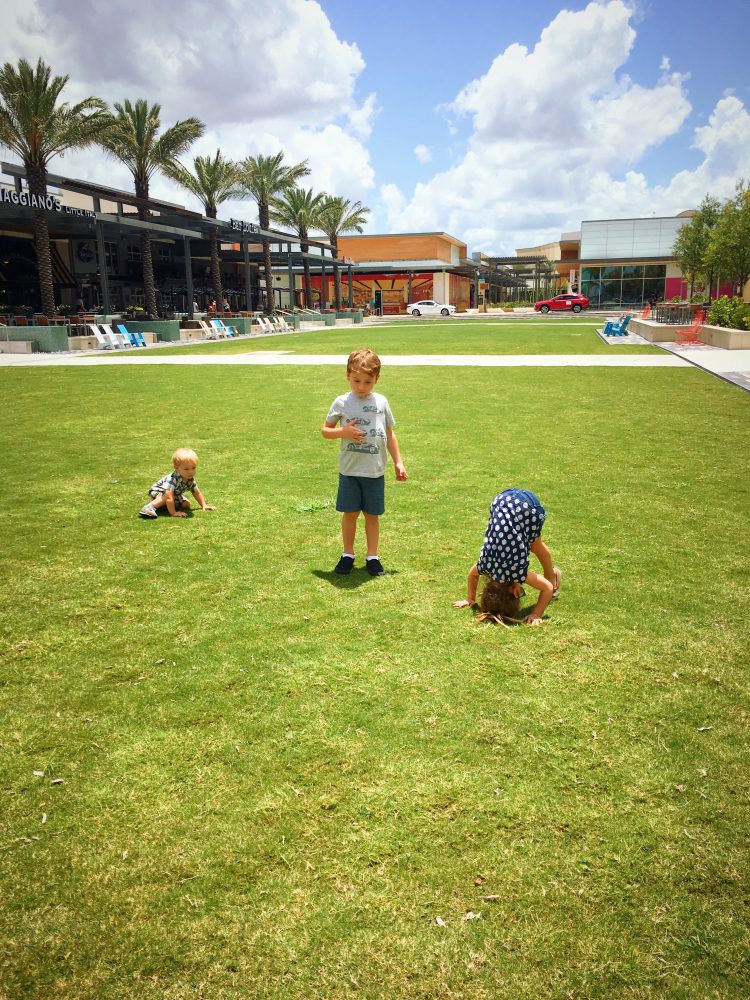 They show free movies on this screen on weekends; we will definitely be back!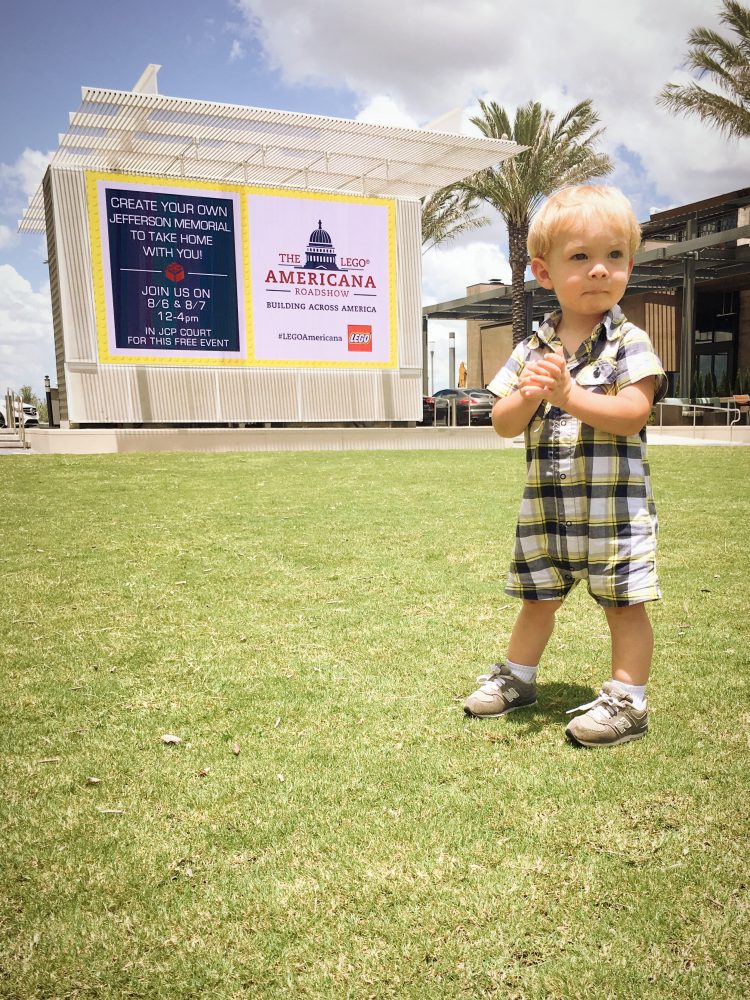 I cannot think of a better way to kick off your back to school shopping than here at the Baybrook Mall with so much free and educational entertainment waiting for you. And while the mall will be here for you for years to come, the LEGO® Americana Roadshow will be onto the next city before we know it, so be sure to visit by August 14th!
Also, don't miss the Make & Take Jefferson Memorial event on August 6th & 7th from 12-4pm! You get a free set to build and take home with you! I built one with my boys and we (yes WE) are all quite proud of it.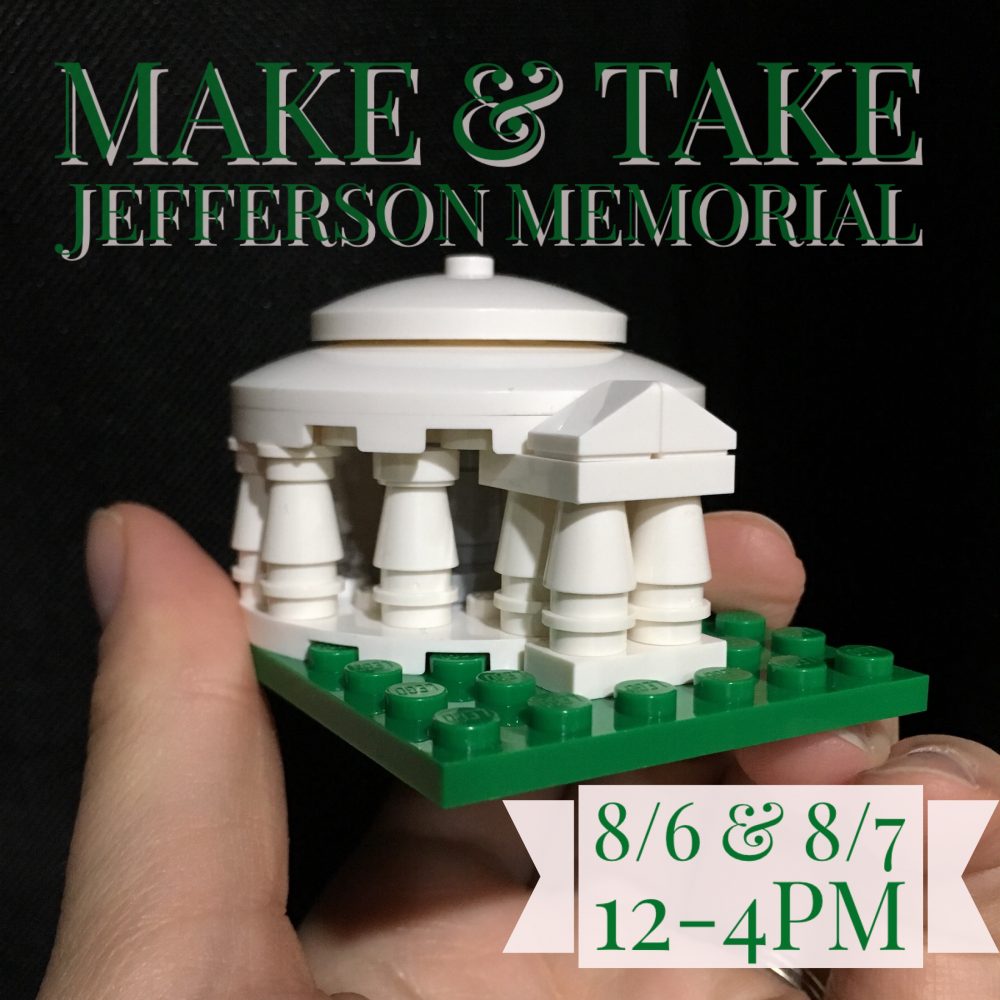 Visit the Baybrook Mall website for more information about the LEGO® Roadshow.
Not local to Houston? The LEGO
®

Americana Roadshow has three more stops after this!

Baybrook Mall
Friendswood, TX
July 30 – August 14

North Star Mall
San Antonio, TX
August 20 – September 5

Fashion Show
Las Vegas, NV
September 24 – October 9

Alderwood Mall
Lynnwood, WA
October 15-30

If you go or plan to go, I would love to hear what you think or what you're excited about! Come on back here and share your experience in the comments!