This is a sponsored post written by me on behalf of Columbus Craft Meats for IZEA. All opinions are 100% mine.
My family has one busy night of the week where my husband meets us at church directly after work. That leaves me with my boys alllll day, and at precisely the time when I'm used to my relief walking through the front door, I'm getting dinner on the table and my two young kids out the door solo. This used to be a night marked by stress. And that is not the impression I want to give my boys about learning Wednesday nights spent with our church family.
But I now abide by one rule for our busy Wednesdays and it has turned the night into something we all really enjoy. What's the rule? Our dinner must be SIMPLE.
That means it can be one of four things:
-leftovers
-breakfast for dinner
-crockpot meal
-or sandwiches.
Since instating this rule for myself, our Wednesdays have become so much more peaceful.
So, today, I wanted to share a recipe my family loves for a simple dinner on a busy weeknight. Simple does not mean tasteless! In fact, this is a dinner my husband requests since we've started having it.
They're called Pesto Sandwiches, and I have to give a shout out to my sister-in-law for introducing their deliciousness to our life!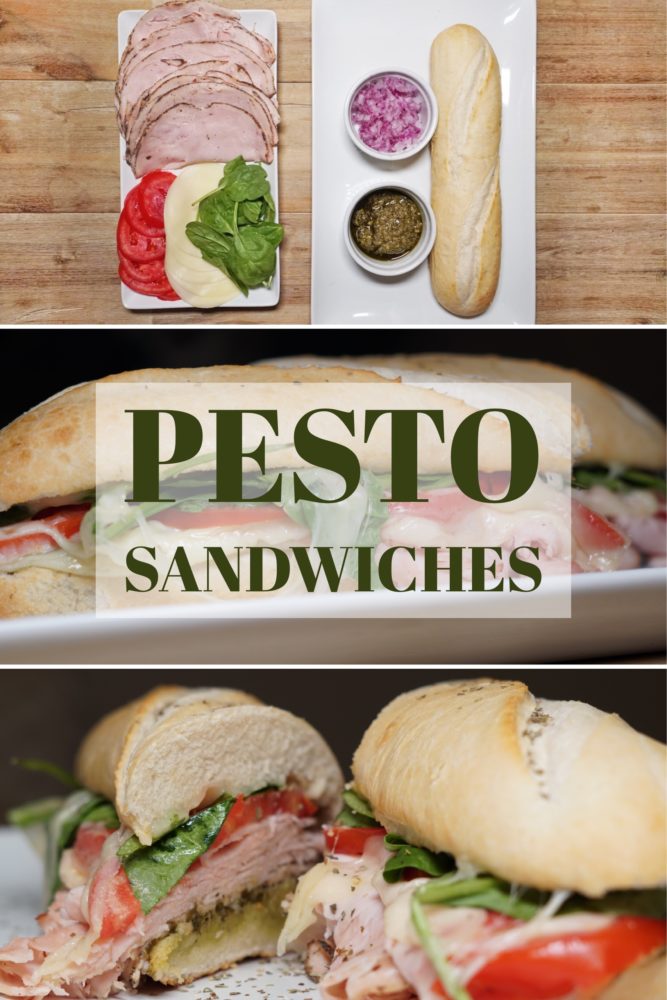 What you'll need:
-French bread (I like to get mine from the bakery section at our local grocery store)
-Pesto
-Red onions (finely diced)
-Tomatos (thinly sliced)
-Baby Spinach
-Provolone cheese
-Peppered turkey breast (or the deli meat of your choice: rotisserie style chicken breast and oven roasted turkey breast would also be good!)
-Oregano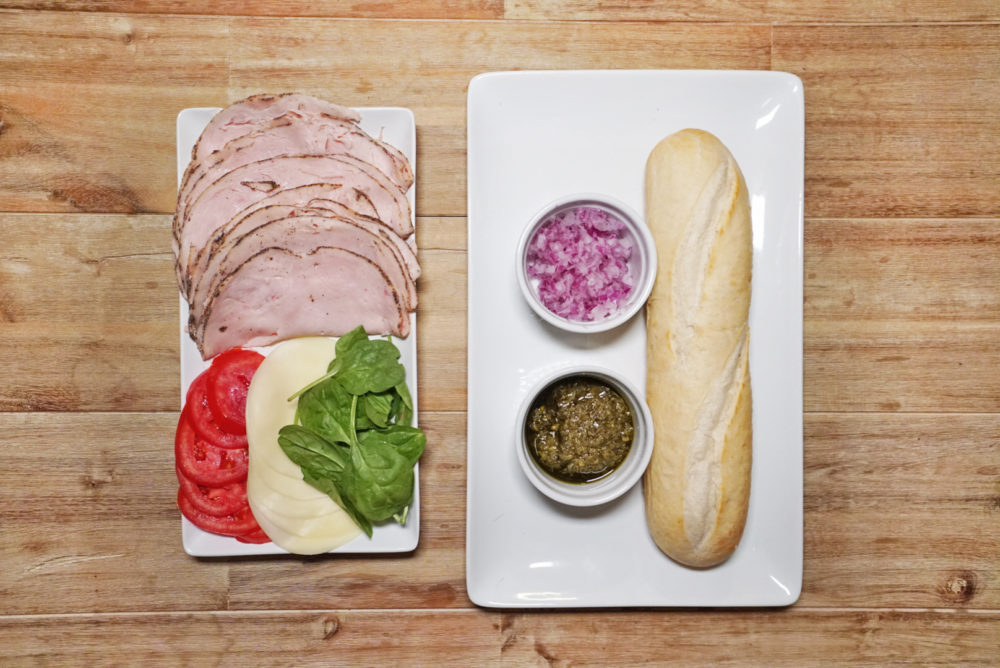 By the way, fellow grocery shopping home chef extraordinaires, there is an easy choice we can all make in the deli section now thanks to Columbus Craft meats! I appreciate that they make a clean label meat free from antibiotics without sacrificing taste at all.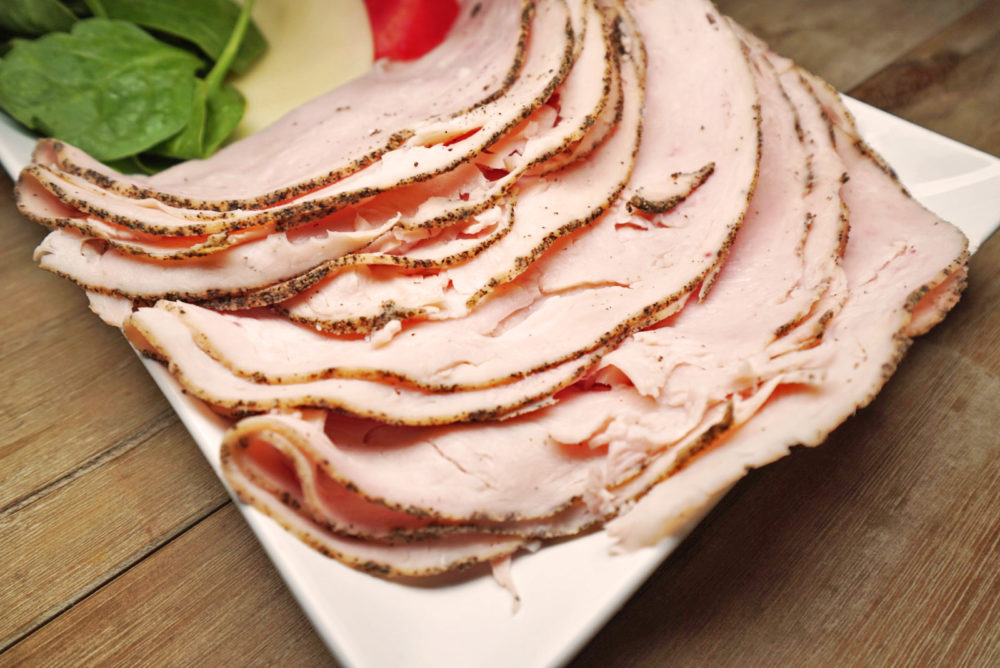 How to make the magic happen:
-Preheat your oven to 325 degrees.
-Line a baking sheet with parchment paper.
-Slice your bread in half lengthwise.
-Spread a generous layer of pesto on the bottom piece of bread.
-Layer on turkey breast first, then tomatoes, sprinkle on the red onions, then top with provolone cheese.
-Bake open face for ten minutes or until the cheese is melted.
-Let cool for a minute. Add spinach. Put on the top and add a dash of oregano. (You could also put the oregano right on the tomatoes, but it's pretty on the top!)
-Taste and see how delicious this simple dinner can be!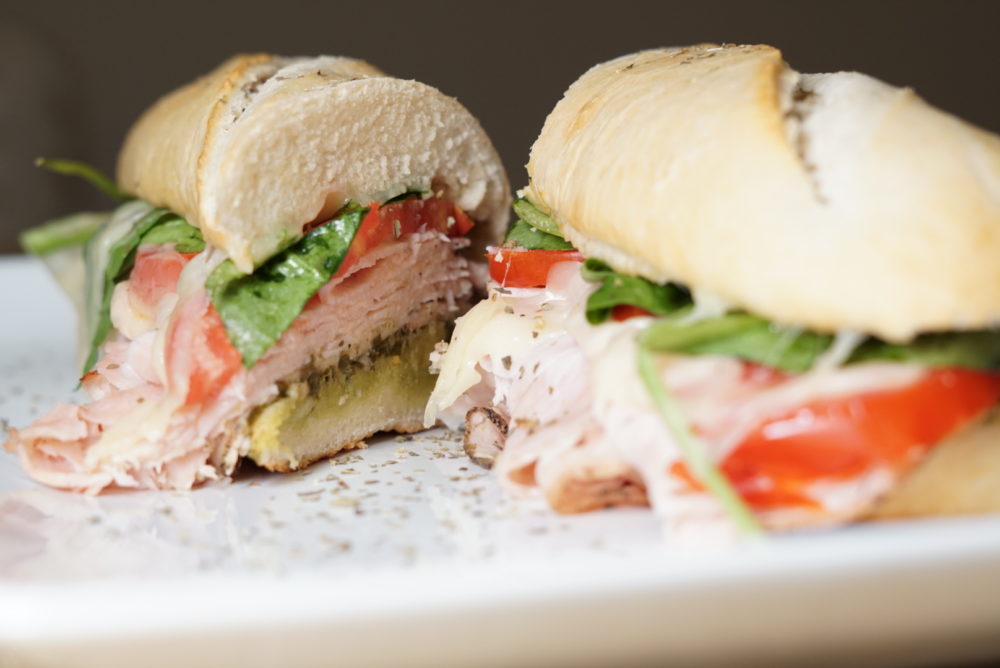 I serve my pesto sandwiches with simple sides like tomato basil soup, sliced watermelon or apples, carrots and cucumbers with hummus, or even just chips!
We have loved every kind of deli meat we've tried from Columbus Craft Meats, especially their consistency in making clean meats that I can feel good about feeding my family. They're a company that was founded in the San Francisco in 1917 and they have been faithfully producing quality meats in the Bay Area ever since! Take a look and see what your family might enjoy!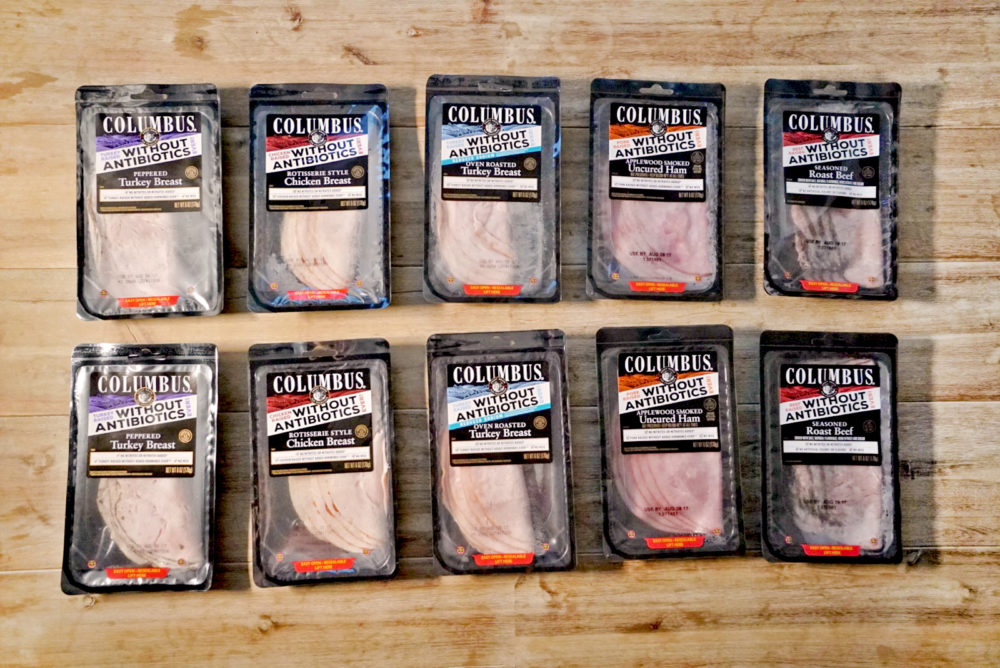 Peppered Turkey Breast * Rotisserie Style Chicken Breast * Oven Roasted Turkey Breast * Applewood Smoked Uncured Ham * Seasoned Roast Beef
Want to learn more? follow Columbus on Facebook
I hope you enjoy this recipe and it makes life just a little less chaotic for your family's busiest night! I'd love to hear what you think in the comments! Do you have any rules in place that keep the stress away?