Have you heard about the bride who asked her 89-year old grandmother to be her bridesmaid? What a sweet story! You can just see the joy in their faces. It reminded me of these really inspiring people I met a few months ago.
I saw them from across the parking lot. A young guy, maybe in his early twenties walking and laughing with an elderly woman, probably in her upper sixties.
I had to give them my usual spiel as they walked by my table toward the movie theater entrance. I rambled about the free stuff I was giving away to promote my brother-in-law's business down the street.
But once that was over, I smiled at the guy, "It's so sweet that you go to movies with your grandmother." And then I looked at her, "What a special date!"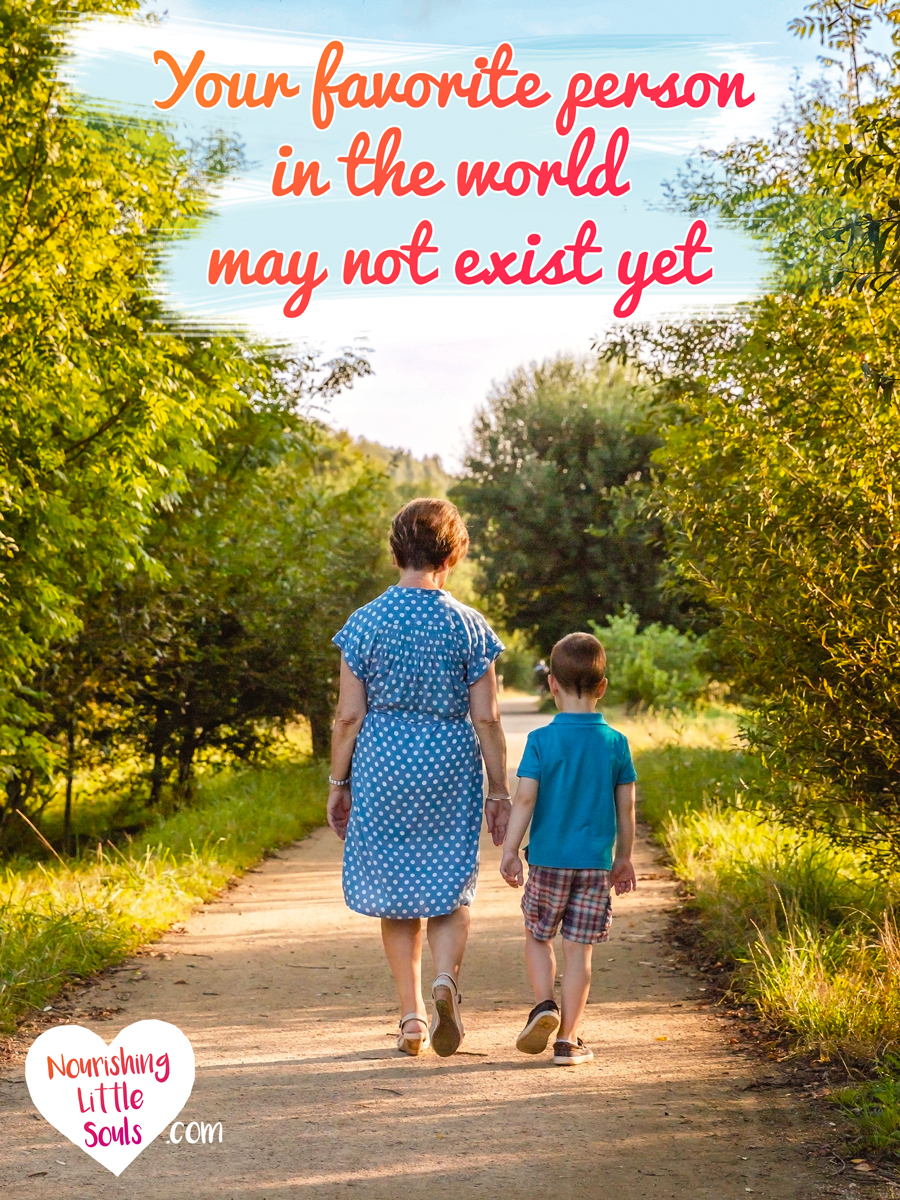 She looked at me like I was half crazy. "This isn't special. We do this all the time."
He chimed in, "Yeah, whenever I'm bored I just call her and I'm like, 'Grandma, what do
you wanna do today?'"
"And today I said, 'Let's go see a movie!'"
"She's one of my best friends," he shrugged.
"And he's my favorite person," she smiled at him.
They walked into their movie and I stood there, heart all warmed with wonder.
I realized then that we have a lot to look forward to as we age. It's easy to get swept up in the busyness of mothering through the little years, assuming that our plates and hearts are as full as they'll ever be. But our people are still coming; some of our favorite people ever are still on their way. And when we love and nurture the little ones entrusted to us right here in this generation, we're preparing them to love and nurture the generation to come. Lord willing, we'll still get to be here to meet the sweetest fruit from so many years of our labor. Oh how we'll watch our love multiply to many! And even if we aren't around to delight in those little souls, the love that we invested in their parents certainly will be. And that right there, is a beautiful thought–the ripple effect that comes from parenting one little life well–it's a vision that can get me through my tougher days when I can hardly see past bedtime.
And who knows, dear ones, maybe your favorite person in the world doesn't even exist yet!
I'd love to hear what you think of this multi-generational vision! Can any grandparents attest? :)