When babies become mobile, there is a slew of new chores added to a mom's day. One of those is hand washing. Babies crawl everywhere that we walk, so before they shovel food into their mouths with those grubby mitts, you've got to wash them. You know this. I'm not telling you anything new.
But I realized something that is new [to me] somewhere in those first hundred hand washings:
I cannot possibly wash my son's hands without washing my own hands as well.
Let me repeat that because it's true for you, too: it is impossible for you to wash your child's hands without washing your own as well. Even if you didn't need it or intend it for yourself at all, you come out cleaner than you were before.
And I find that to be one of the best metaphors for all of parenthood.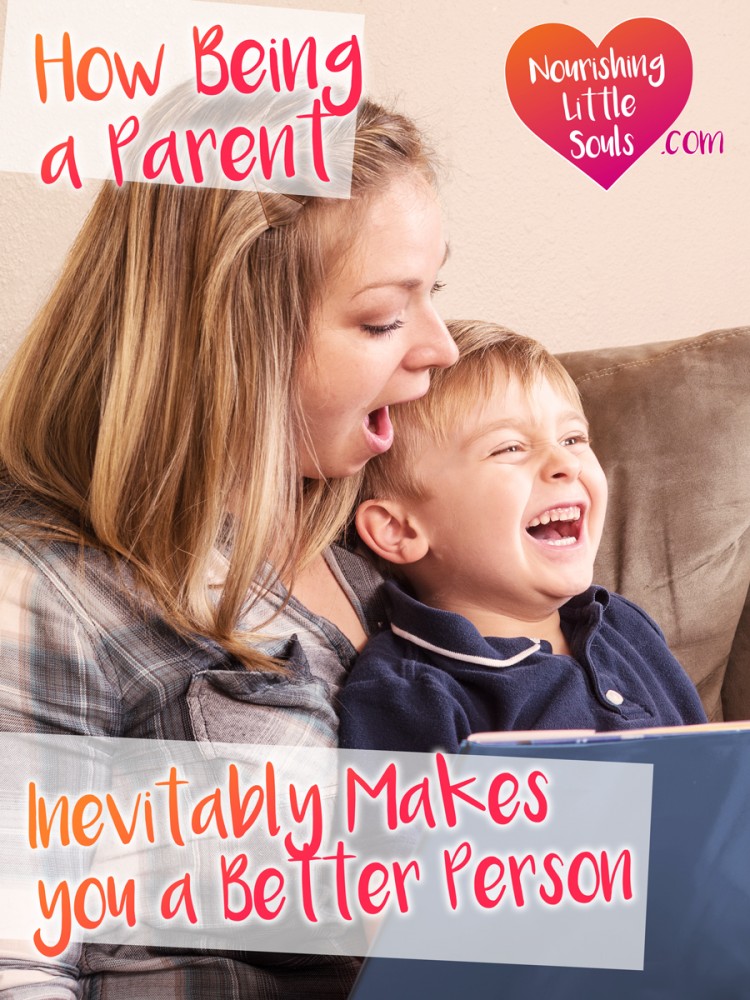 (This post contains an affiliate link)
As we go back to the very basics of human life found in a child, it's our calling to raise them as well as we know how. That forces each of us to decide what's good? What's right? What kind of habits do I want them to form and what kind of traits do I want them to practice? Some things we formally decide, some decisions simply come out in our actions.
But every day we teach them, model for them, nurture gifts, praise effort, correct wrongdoing. In all of that, we are creating the shape of the person we want our child to be, and really, what we want ourselves to be too.
And while we might've known what we thought was good before having children, raising children forces us to see it daily. It forces us to put what we know is right into practice–for their sake.
I find this to be absolutely true as I read with my kids. Particularly, reading the Bible with my kids. (If you're looking for one, we love The Big Picture Story Bible.) Something about seeing the whole narrative of the Word of God simplified into one brightly colored children's book helps me and my study, too. I cannot possibly read this to my children and not come out with a deeper understanding of who God is on the other side. I can't answer my three-year-old's hundreds of theological questions without seeking, affirming and applying the truth myself. I come out wiser. I come out cleaner.
And that's the point: you cannot raise children without becoming better–not better than everyone else– just a better version of yourself. One that has sacrificed greatly in order for another life to thrive, and one that points daily to what's worth striving for in life.