This is a sponsored post written by me on behalf of the happy egg co.. All opinions are 100% mine.
Here are the people I have living in my house:
-A husband who will not eat breakfast unless I hand it to him as he walks out the door for work. (I'll never understand him for not making breakfast his TOP of the day priority.)
-A preschooler who eats like a teenage boy and is ready for breakfast the moment he wakes up.
-A toddler who was raised as similarly to his big brother as possible, but has still managed to become the pickiest eater I know. He would rather skip a meal completely than dare to eat something he doesn't delight in.
-and-
-Me. I am a few things: passionate about breakfast, pregnant, and not exactly on my A-game as soon as I wake up (read: NOT A MORNING PERSON mostly thanks to my nightly waking with children who need things.)
WHAT is a mom to make for breakfast with all of these factors swirling around the house in the morning? We have our breakfast staples, and this one is right at the top of the list. You ready for it? QUICHE CUPS.

It's my mom's recipe that I used to associate with special occasions, but I've since realized that the portability, customizability, and heartiness are just what I need to sail through a week.
My husband? Can eat them in the car.
My preschooler? Can have his heated up thirty seconds after he first opens his eyes.
My toddler? EATS them–I mean–GOBBLES THEM DOWN.
And me? I can slowly rise from bed and know that delicious breakfast is waiting with all of the work to create it already behind me.
Now, before we get to the recipe, you may wonder how a breakfast champion like moi chooses her eggs. There are so many options at the grocery store, it can be a bit overwhelming when tasked with making the best choice for your family and budget. Eggs are such a big part of our life (I mean, what wonderful breakfast doesn't involve eggs?!) that I want to feel good about what we're all putting into our bodies almost daily. That's where the happy egg co. takes it away.
The happy egg co. produces delicious, brown-shelled eggs with golden yellow yolks with some help from their free to roam hens raised on family-run farms. It's the first commercial free range egg producer in the U.S. to be certified by the American Humane Association™–which says a lot about how they treat their hens! They never use hormones, and the taste truly speaks for itself. You must try them if you haven't yet, but I'll try to capture a little bit of the magic in my photos. :)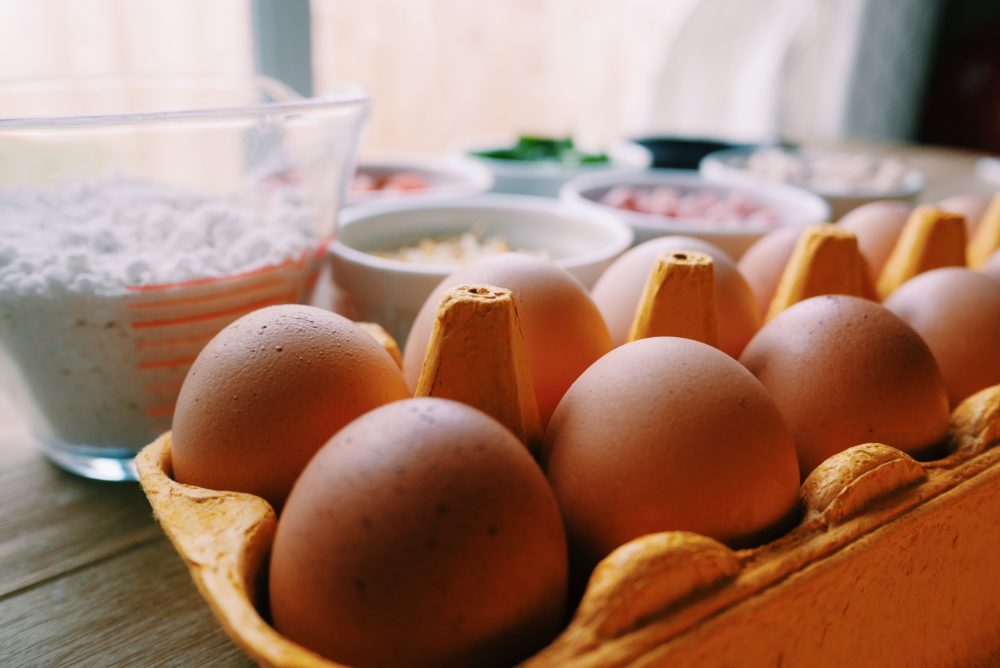 Easy Quiche Cups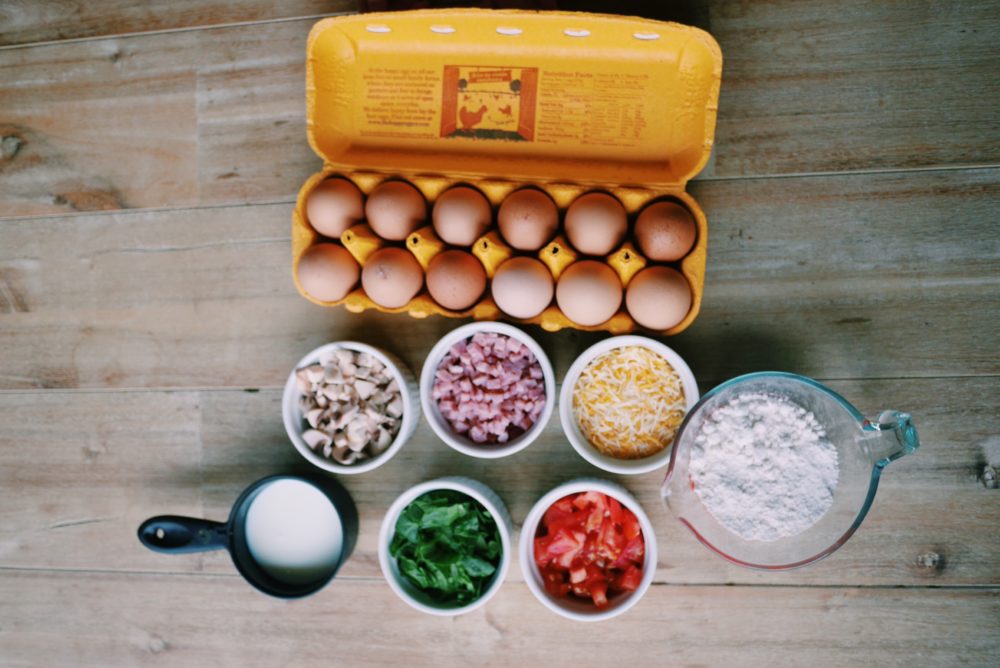 Ingredients:
1 Dozen happy egg co. Eggs
1 Cup of baking mix (making your own is always best, but store bought works fine!)
1/3 Cup of milk
Salt and Pepper to taste
Shredded cheese
Add-ons:
Add according to preference (all in diced or crumbled form):
Hashbrowns
Tomatoes
Sauteed onions
Green peppers
Mushrooms
Spinach
Olives
Ham
Bacon
Ground sausage
Toppings:
Parsley
Green onions
Sour cream
Avocado
Salsa
Let's cook!
1.) Heat oven to 350 degrees. Grease a muffin tray.
2.) Crack eggs and admire those golden yolks. Even my one-year-old can see the difference!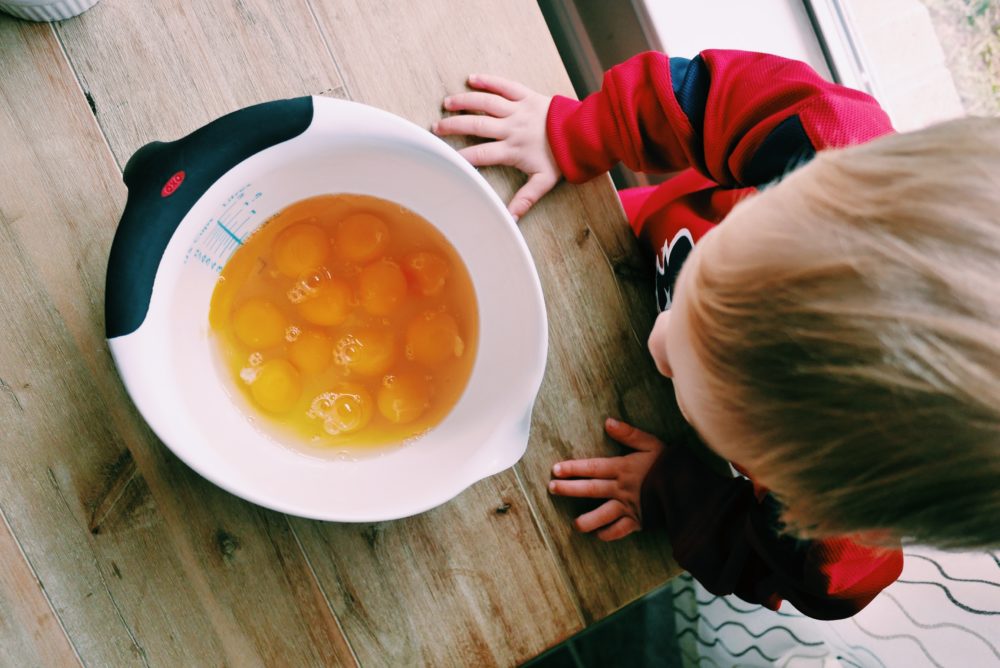 3.) Add baking mix, milk, salt and pepper and blend with hand mixer.
4.) Place meats and veggies according to individual preferences into each muffin tin. Little hands love to help with this part!
5.) Pour egg mixture to the top of each tin.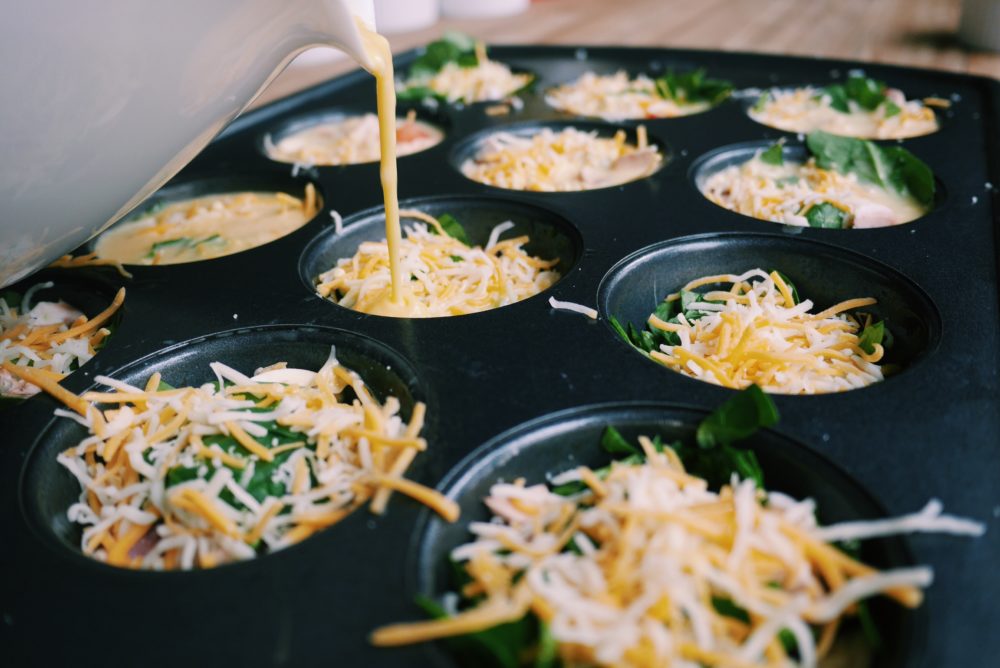 6.) Bake for 18-20 minutes or until quiche cups are golden brown around the edges and a toothpick can be inserted in the center and come out clean.
7.) Let them cool for a few minutes, them remove them (I use a butter knife along the edges to get them out in one piece.)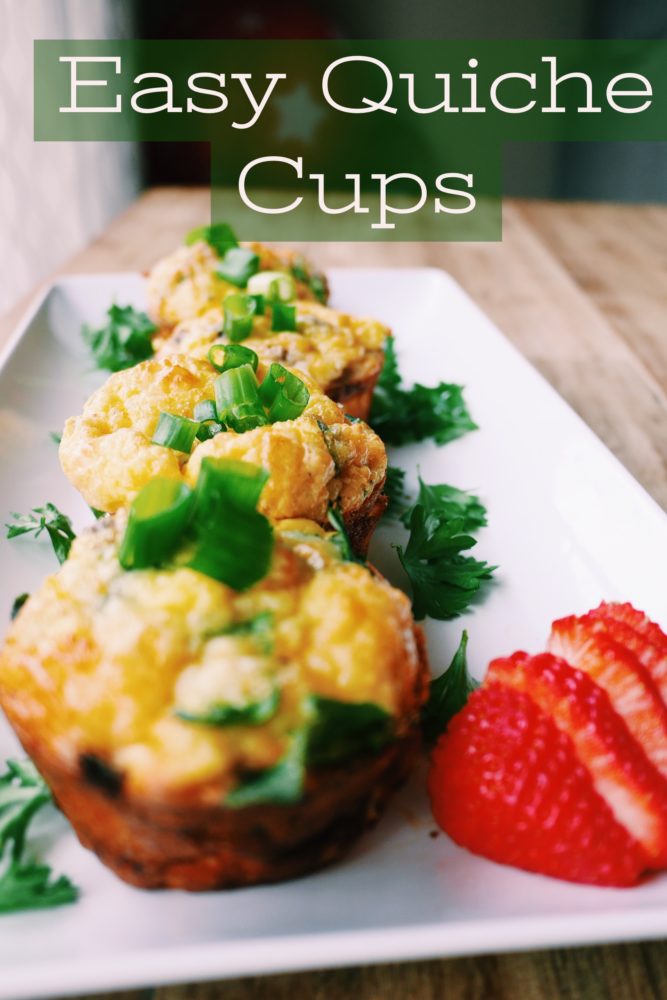 8.) Garnish as you please. Best served with coffee, fresh fruit and all of those gorgeous people you get to love every day.
Yield: 12-18 cups depending on how many add-ins you use.
Refrigerate your quiche cups in an airtight container and pop them in the microwave for 30 seconds each for a quick but hearty breakfast.
Most members of our household are full after eating two quiche cups; the one(s) growing humans inside of them tend to eat more like three. ;) You may wish to double the recipe to ensure you have plenty for the week ahead!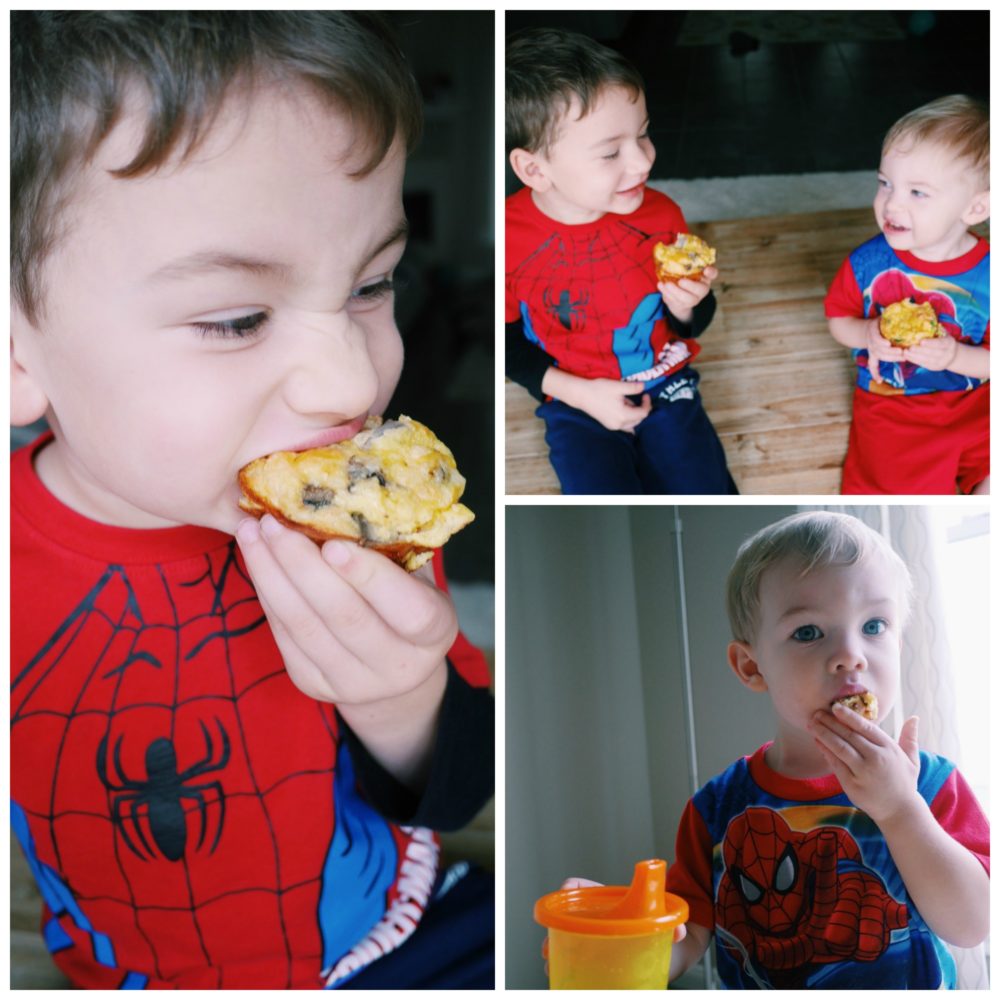 Here's are my little misters chowing down on the goodness. The teenage boy appetite? Satisfied. The picky eater? EATING. The husband who does not prioritize breakfast? Got one on his way out the door. And Mama? She'll be sleeping a little bit later tomorrow morning.
If you enjoyed this post, I think you might also like: