Hey y'all! I'm super excited for my friend and fellow midwesterner turned Texan, Sarah Barnes, to share a sweet story and a delicious recipe! xoxo Kate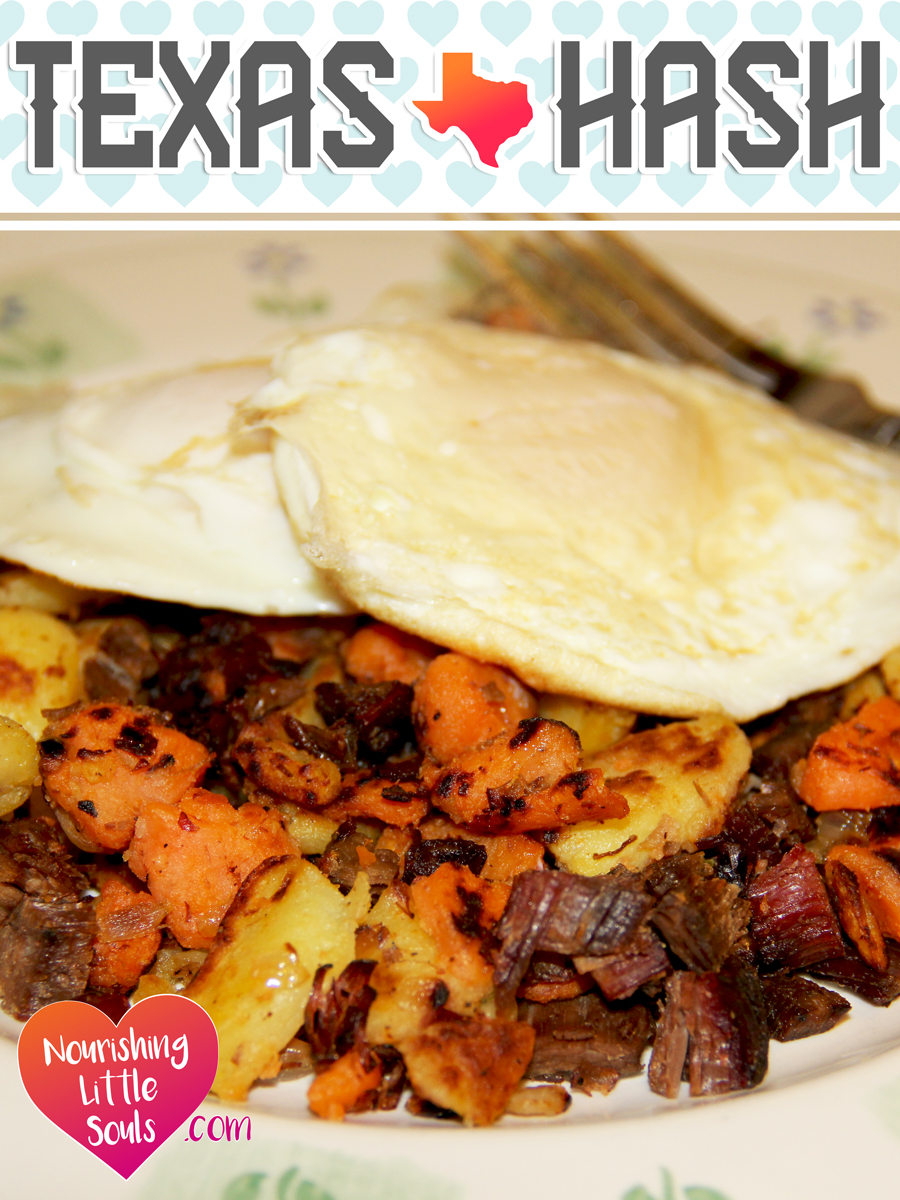 (this post contains an affiliate link)
My dad travels a lot for his job. This was a total bummer when we were growing up but now that I live half a country away, it's working out to my (and my kids') advantage. He tries, whenever possible, to have his layovers in Houston instead of Atlanta or Chicago, and therefore gets to see us more frequently than vacation time allows. Usually he flies in after work (or mid-morning if it's an intercontinental flight), we take him out for barbecue or Tex-Mex, and then drop him back at the airport mid-morning the next day.  Occasionally we get a weekend visit or an extra day or two in the middle if he can work in meetings in Houston or telecommute for a day.  But today's visit was extra short.  He arrived after the boys were in bed last night and we had to leave for the airport this morning ten minutes after their bunny clock 'wakes up.'  (Side note: do your kids have a bunny clock? If not, then they SHOULD!)
So the grandboys were allowed to wake up early to get in some time with their Poppy and I made a special breakfast… you know, more than cereal and "how long has it been in the fridge anyway?" milk. ;)
My dad started my love for corned beef hash when I was in high school.  We'd joke and say we were going out for dog food together. Ha! But seriously, the canned stuff does look like dog food. Nonetheless, it sure is yummy! Anyway, there's a little family owned diner about a mile away from my house that has fresh corned beef hash. That they make from meat they corned themselves. It varies in its composition (depending on how much beef they have left over, I guess) but is always a treat. This was news to me…I'd only ever had it from a can, even at restaurants!
After an encounter with a foodie show highlighting I think 47 different kinds of hash and finishing reading Little House on the Prairie with my oldest son, I'm pretty sure Hash is really just the pioneers' solution to little bits of leftovers that can't be made into any other meals so fry it up and serve it with eggs. I'm down with that.
So last week when I randomly had leftover smoked brisket and some vegetables that were otherwise destined to get moldy in the fridge (dontcha love recipes that call for 1/3 of a green pepper?), I planned to make Hash for Poppy.  And he dubbed it Texas Hash since "you'll not find hash tasting like this outside of Texas." LOL. It came together really quickly this morning since I had chopped everything up last night, knowing our time today was limited. What combinations of leftovers in your fridge will be transformed into a spectacular version of yumminess for breakfast?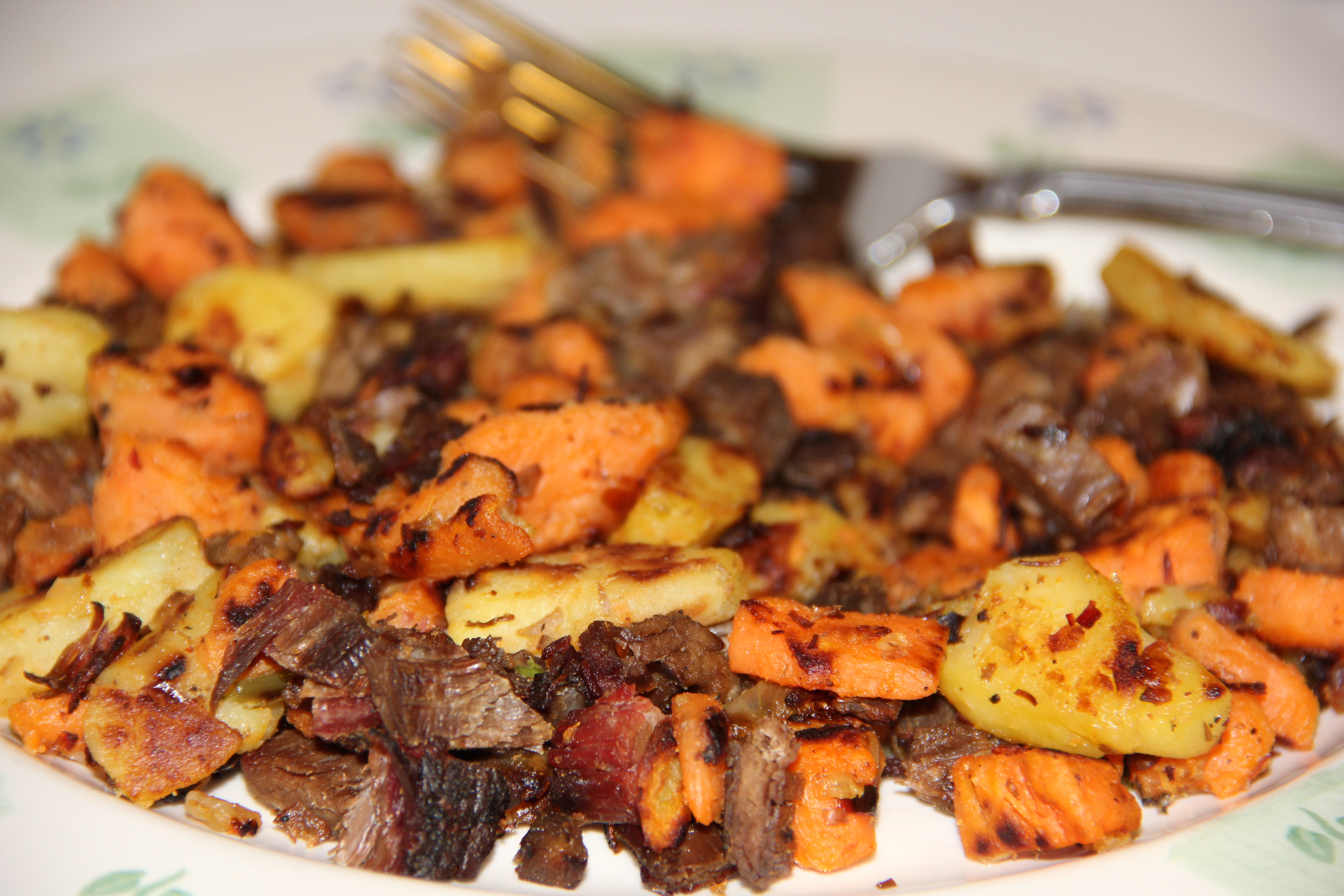 Texas Hash
1 large sweet potato
1 small white or yellow potato
½ large onion
¼ green pepper
2-3 cups leftover smoked brisket, chopped
Eggs, toast, and/or any other additions you wish
Microwave potatoes on "baked potato" setting*.  Allow to cool until able to be handled. Remove skins and chop roughly.
Dice onions and peppers very small.
Saute onions and peppers in a small drip of oil (or by your method of choice) over medium heat. Add in potatoes and allow to heat thoroughly, stirring infrequently, over medium high heat.
Add chopped smoked brisket, stirring to combine. Allow to sit in pan undisturbed for several minutes before stirring. Add a small pat of butter if mixture is too dry (depends on the fattiness of the brisket). Allow to get crispy along edges of potatoes and beef without burning onions.
Serve with poached or fried eggs, buttered toast, coffee or juice, and good company like our Poppy. :)
*If your microwave doesn't do this for you, I'd start at about 3 1/2 minutes on high and then go a little longer if needed. The goal is the potatoes are not hard in the center any more, though they will get more cooking time later so don't sweat the small stuff here.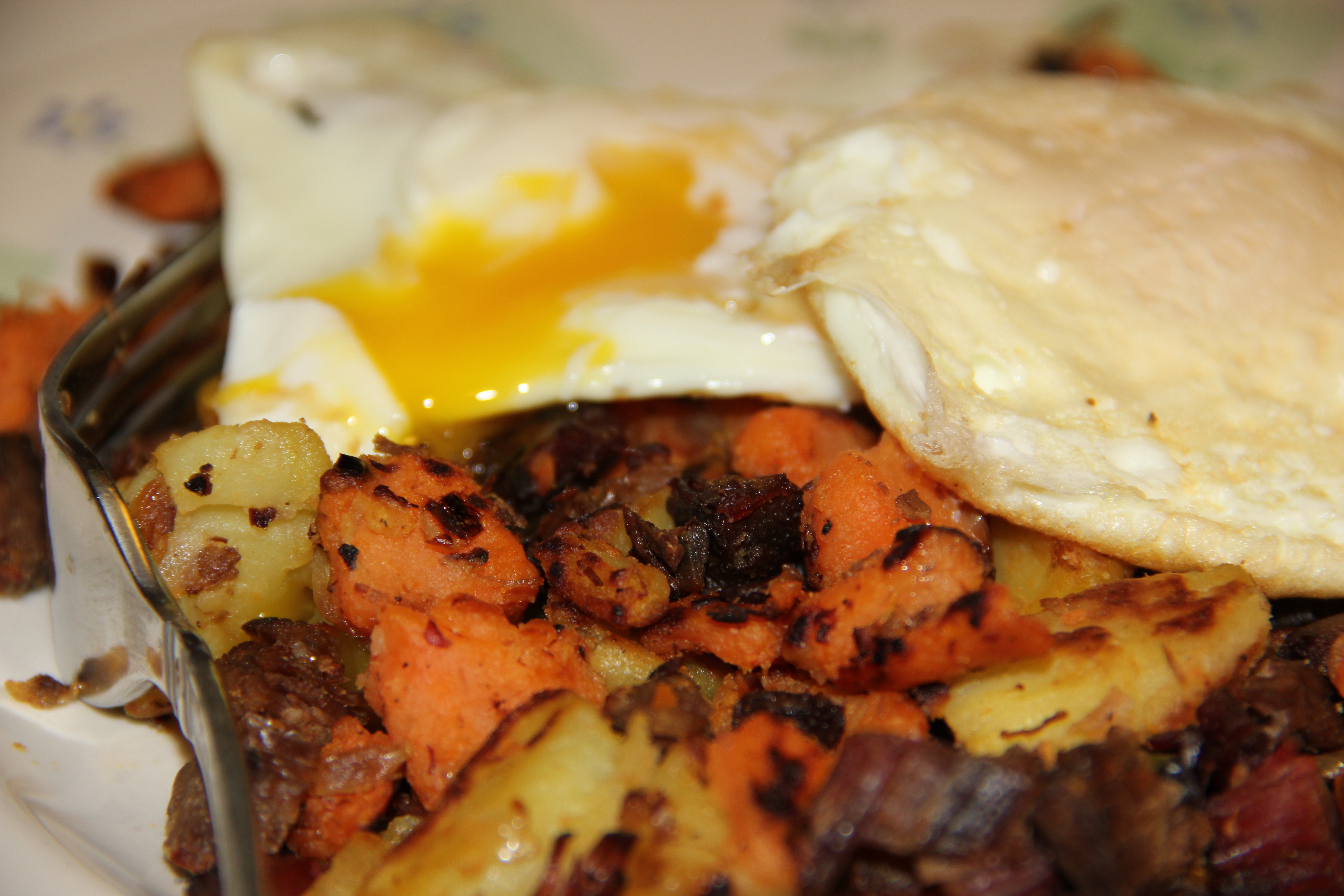 How DELICIOUS does this look? The only question left is, will you have it for breakfast or dinner? You can have it for both, no judgement. :)