Kids and technology: it's a parenting topic we've only had to talk about for the past few decades. Most of us don't know what it's like to grow up with cell phones, laptops, tablets, and desktop computers around from our babyhood. But kids today don't know anything different. It's something new for us to tackle as the present generation of parents of littles. We absolutely need to establish how to make technology safe FOR our kids–choosing educational apps and limiting screen time for starters, but what about keeping our technology safe FROM our kids?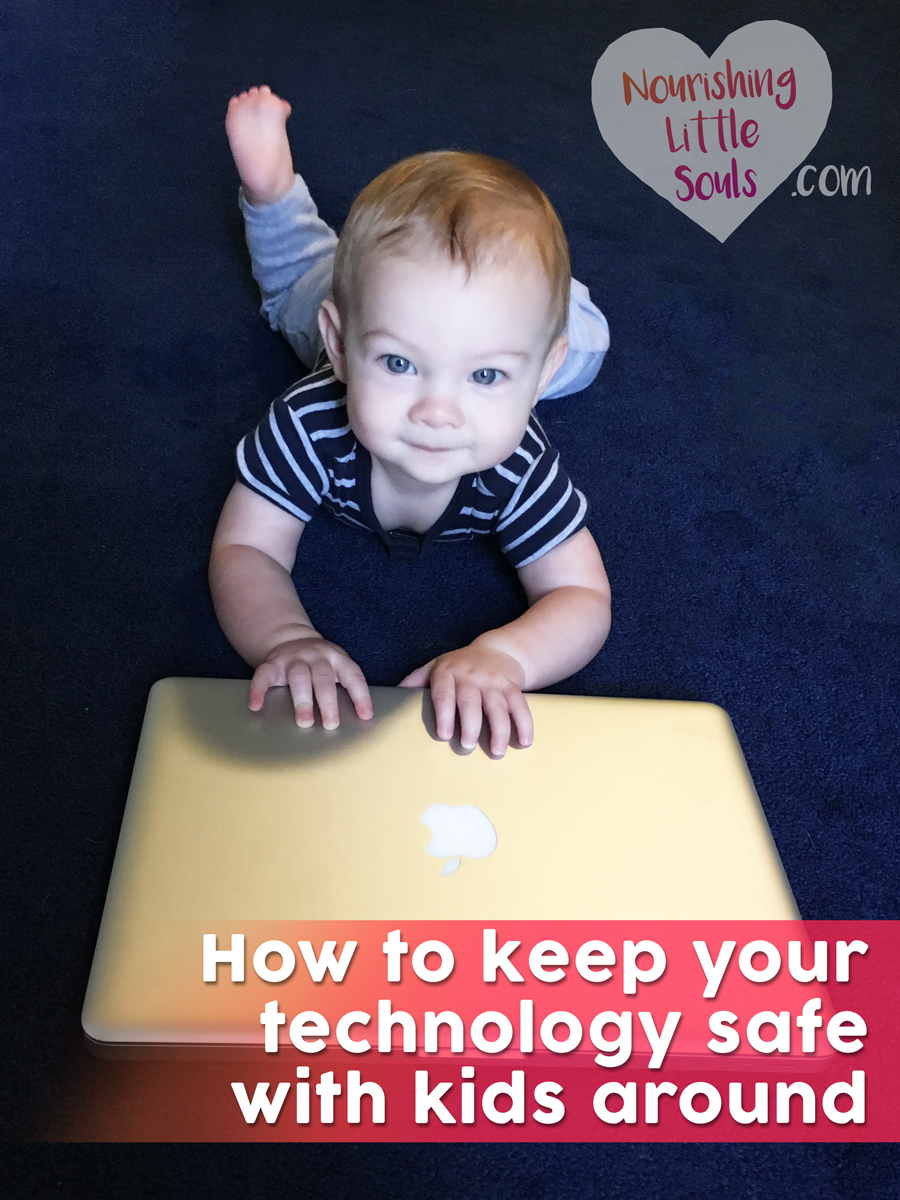 This is a sponsored post written on behalf of IntelliARMOR. All opinions and tips are 100% mine.
I mean, for real, that iPhone in your back pocket is a tiny computer. Maybe you got it for a subsidized price because you were renewing a cell phone plan, but the actual cost of that bad boy is between $300 and up to $700! Think about it, you carry a $700 rectangle around with you and sometimes your baby chews on it and your toddler drops it. I wouldn't let my kids play with my expensive jewelry like that, would you?
But as a friend of mine once pointed out to me, "If I'm going to have my phone around just about all the time (because that's what we all tend to do these days,) then I've gotta let my kids have a turn with it too." It's true! And there is great benefit in prompting your kids to learn user interface, interact with educational apps and communicate with Grandma over FaceTime.
So we have to strike the right balance, set up the right rules, and find the right products to keep our technology in tact with our tiny bulldozers rolling through the house. Are ya with me? So here are my tips for keeping your technology safe with kids around:
Arm your device with a high quality screen protector.
It's hard enough keeping a screen in good shape if you're just an adult in your right mind. But add kids to the picture, and the risk of of hits, dings and shattering increases by 3000%  (statistic provided by Kate's brain.) And smudges? That's not even a risk, that's a GUARANTEE every time they get their clammy little mitts on your device. For the sake of your phone or tablet having a long life AND retaining a decent resale value, you absolutely cannot go without a solid screen protector.
I've found nothing that beats the quality and value of my IntelliGLASS screen protector. It's ultra clear and does not impair touch sensitivity in the least. It has a surface hardness of 9H (only a diamond is harder!) which protects against hits and dings. It will also temper for shock and break resistance. The oleophobic coating eliminates smudges and finger prints, PRAISE BE. And it's easy peasy to install. In fact, that's my favorite thing about it! I'm usually so intimidated by installing screen protectors that I make my husband do it, but the step-by-step instructions plus the cleaning kit they include with every screen protector gave me the confidence to do it myself!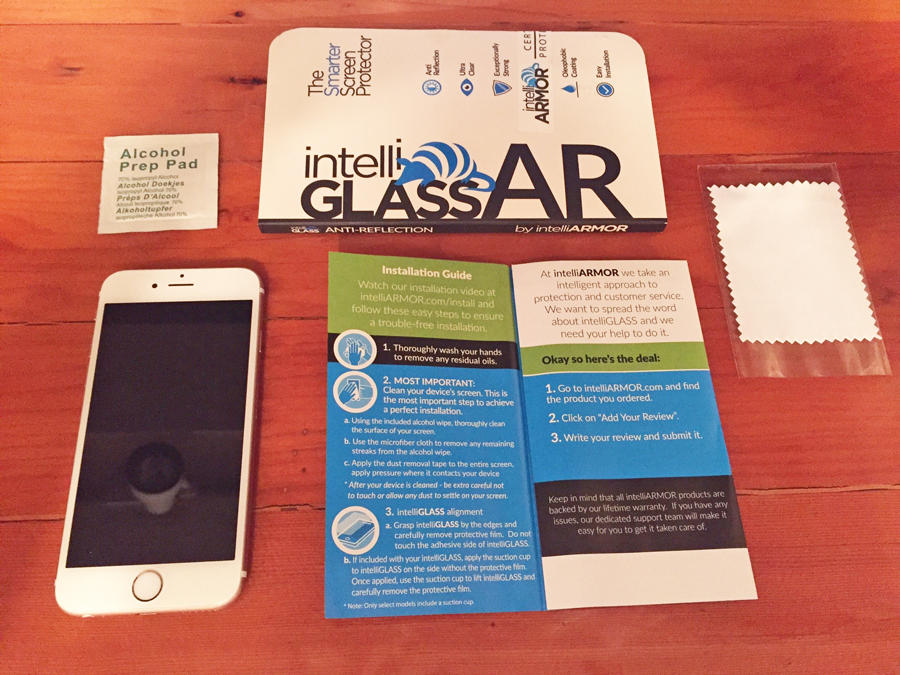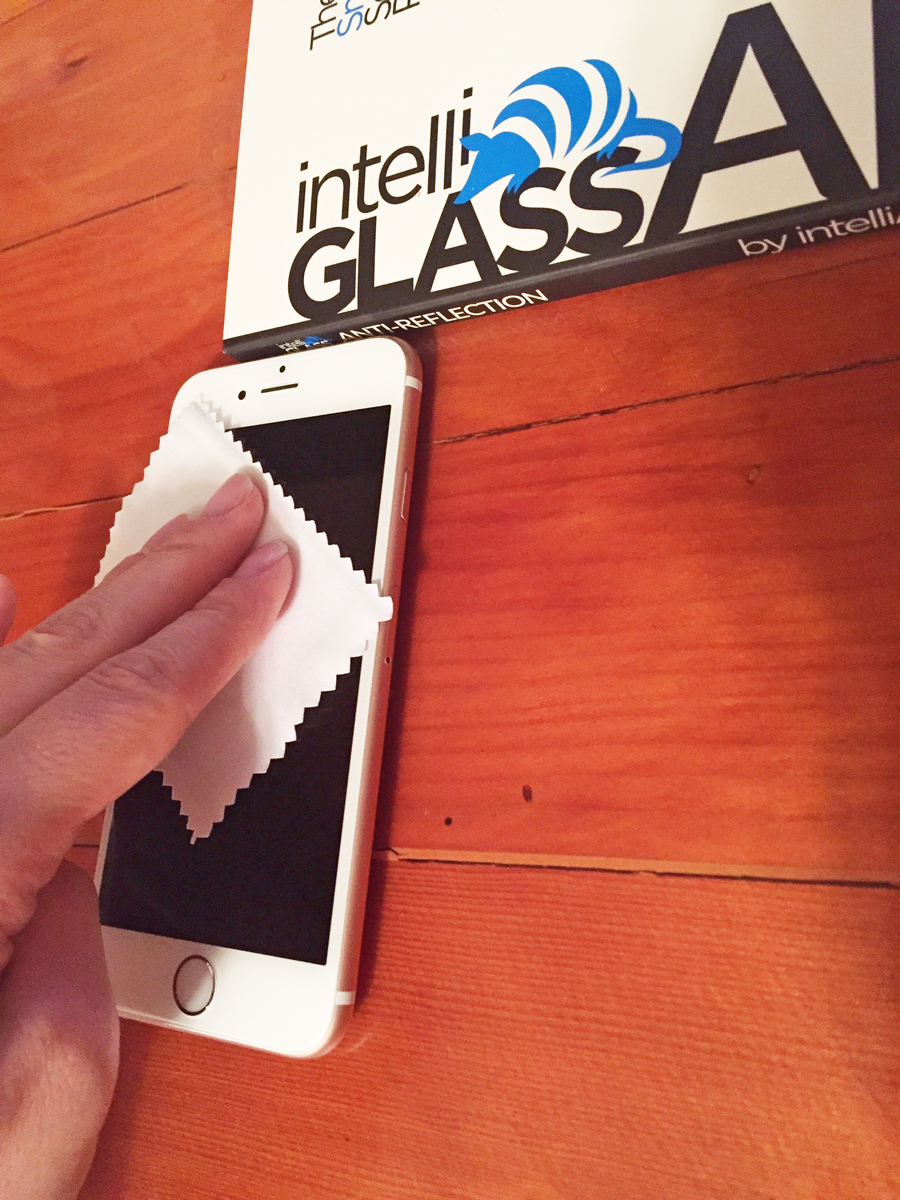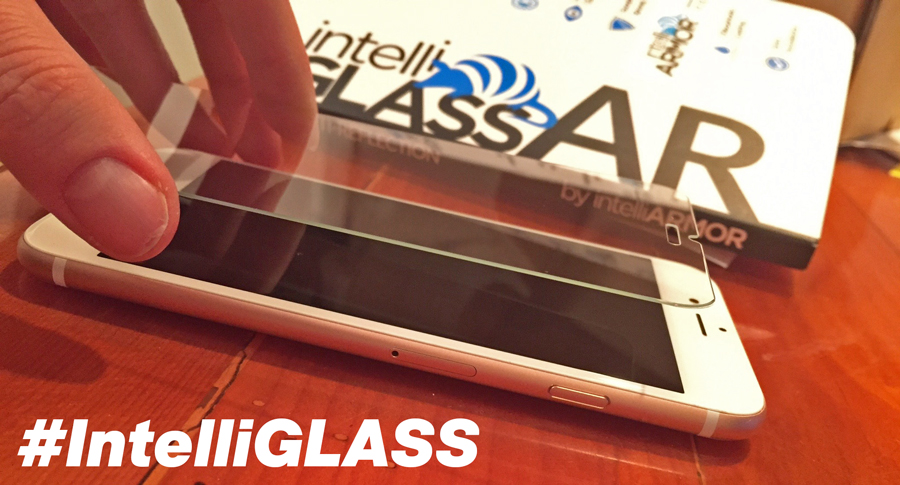 Invest in a good case.
Do your research. Find something with shock absorption, durability and consistently good reviews. This is not a place to cheap out. You should also know that a handful of popular brands out there actually interfere with the functionality of devices. Just because a case is thick does not mean it is best. Need a good place to start researching? Apple puts all of the cases it carries in-store through rigorous testing before they'll agree to sell it. This doesn't mean you need to buy it there, but it is a good way to gauge your case: if Apple isn't willing to sell it, dig deeper into the reviews to see why.
Establish one place where your kids are allowed to hold your device.
Nothing puts me on edge like my toddler holding my iPhone while sitting on a stool above a stone floor. It's an accident waiting to happen. So we've established a new rule: you must be seated in the Tech Chair. What's the Tech Chair? For us, it's a toddler-sized recliner that is low to the ground and located over a carpeted floor. If my toddler decides to get up, then the phone or tablet stays in the Tech Chair. It's a hard rule to enforce right at first, but like anything with kids, if you stick to it as a parent, it will become natural for your kiddos to uphold your rule.
Give them a decoy device.
Sometimes a kid just wants to feel like something belongs to him. Old phones, iPods, something that looks and feels real and even turns on might just do the trick. It's great to have a decoy device on hand, especially for ages 1-2 when they don't really understand what they're doing on the device just yet anyway.
Consider an extended warranty with the manufacturer.
Read the fine print. Will a warranty cover accidental damage? If yes, GET IT. Apple's extended warranty package will cover two accidental damage incidents. It's proooobably worth it if you have littles around.
Don't leave your technology in stupid places.
I tend to leave my laptop wherever I was when I stopped using it, and that might be fine for an all-adult household, but if we can stay one step ahead of our tiny bulldozers, we'll save ourselves a lot of grief. Here are the bad places to leave your laptop, phone, tablet, or hard drive: in a place where there is potential for jumping (like the bed or couch), in a place where someone might step on it (like, anywhere on the floor is just not worth the risk,), or in a place where eating or drinking takes place (like, the breakfast table where so much of my blogging takes place!) Play it safe, put your laptop into a case and keep it out of reach. A high cupboard, a closed backpack, anywhere that is not easily accessible to your kids. Out of sight, out of mind!
Use technology with your kids.
I'm a stay at home mom, so the thirty minutes of screen time I usually allow my toddler each day is a sacred time. It's when I can clean up, prepare dinner, write a blog post, pay bills, etc. But it makes such a difference when I sit down and interact with my toddler as he plays on the iPad. Yes, parental controls are set up. Yes, we have fun educational apps in a folder just for him. But when I play with him, we can talk about what we're doing. I can ask questions of him, help him figure things out that he would normally blaze past, and I can model safe practices for using the device. For example, we do not pick the laptop up by the screen. We shut the iPad case when we're done. We put our devices in a safe spot after use. I'm not involved in every minute of his screen time experiences, but once every few days, it's an activity for both of us.
---
So there you have it, a handful of tips to keep your technology safe with your tiny bulldozers around! What would you add to my list? Remember, any comment made on this post is an automatic entry to win your own IntelliGLASS screen protector!! #intelliGLASS
---
 If you liked this post, I think you might also like: