We've been cloth diapering for nearly three years now. I've even had a toddler AND newborn in cloth diapers at the same time for a few months (it made for cute photos but a not-so-cute reality.) Thank goodness, my older son decided he was potty-trained by the time his brother was three months.
We chose to cloth diaper primarily to save money. I figured that since I am home with my boys, it would be one major financial contribution for me to do the extra work involved in cloth diapering. It definitely has been!
And so began our cloth diapering journey. Here are some things we've learned along the way that would serve as an excellent cloth diapering starter guide for any expectant cloth diaper mamas out there!
(Disclaimer: this is what works for my family. If you're just starting out or just starting to think about cloth diapering–just know that you will find your groove. You'll figure out what works for you. Take whatever is helpful from my experience, and leave the rest.;) If you're a cloth diapering veteran who disagrees with everything I've written here, I encourage you to write your own blog post about it–we cloth diaper moms need all the help we can get!)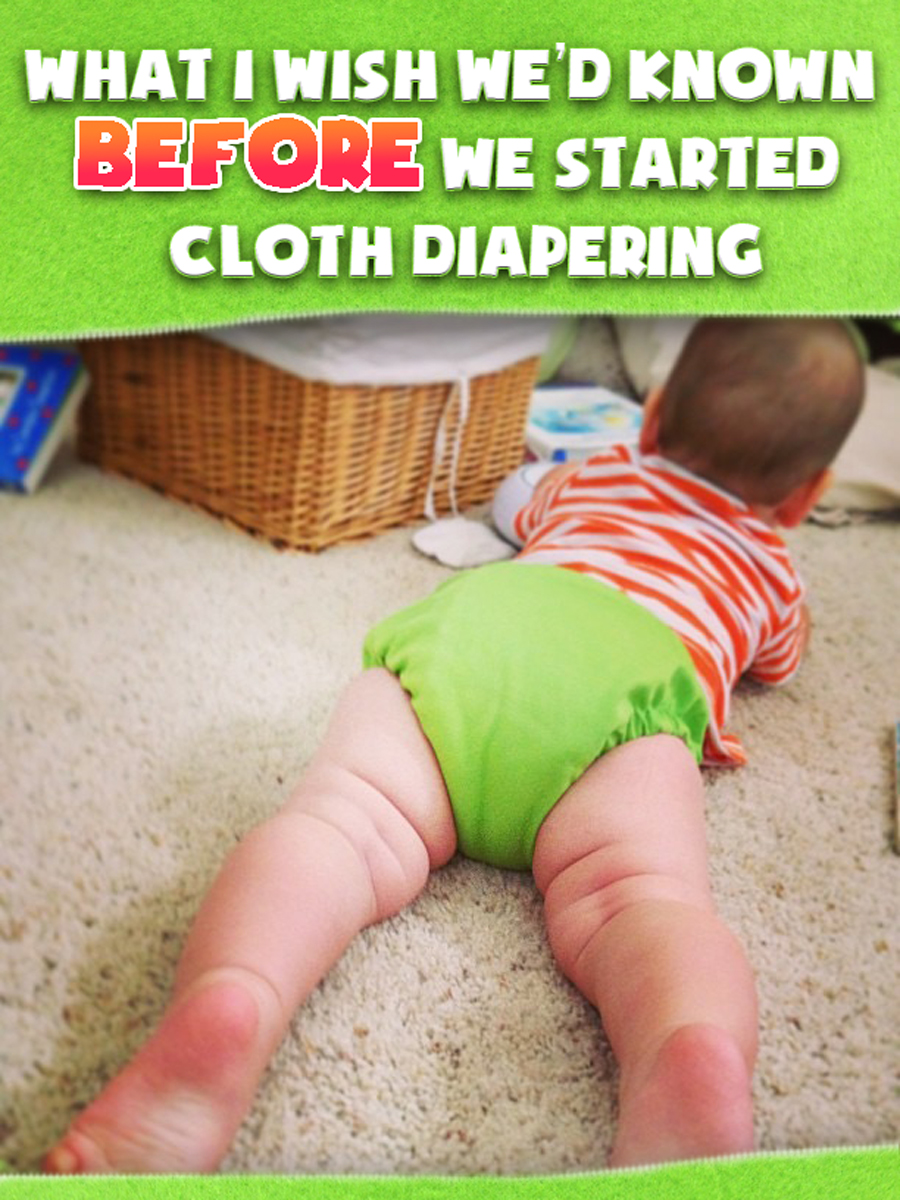 (This post contains affiliate links that support this blog and the family behind it!)
You don't need (or even want) two dozen cloth diapers.
I've seen many moms with their "perfect stash" of 24 cloth diapers. It made me feel like my stash of 16 was inadequate, but it was actually ideal! Because you should be washing your cloth diapers every 2-3 days. They shouldn't sit much longer than that. So if you want to go through your whole stash before you wash, it'll take you at least four days to go through 24 diapers, especially if you ever supplement with disposables–which brings me to my next point…
Just use disposables at night.
We learned this the hard way. Babies pee so stinkin much at night. Even if you change them each time they wake up, cloth diapers just do not hold up to the amount of wetting that happens at night. And when you're desperate for sleep, the last thing you want to be doing is changing pajamas and crib sheets on top of a soaking wet cloth diaper. Disposable diapers have cloth diapers beaten on one thing and that is retaining liquids. They're just better at it.
If you want to experience the difference first hand, try wearing a cloth nursing pad and a disposable nursing pad. Once the cloth is wet–it is WET. But the disposable will hold the liquid much better.
Some families have figured out a system with several extra soaker pads and an extra waterproof shell for nighttime, go for it if you want to give it a shot! We've tried it all too–but after many months of wrapping my baby up like a sumo wrestler, I decided to forget all that extra work (and laundry) and just use disposables for nighttime.
There will be wetting. But there won't [typically] be blowouts.
Oh goodness, there will be wetting. As you try to get the right fit on your ever-growing baby, as you figure out how often your baby requires changing, as you learn what brands are the most absorbent–there is wetting. It's not abnormal, and yes it's a pain, but you'll get better at figuring it all out. You'll learn that no, you can't just feel the diaper to see how "squishy" it is (as with a disposable), instead you just have to know: my baby had a feeding X hours ago so now he needs to be changed.
The good news is that there will most likely NOT be blowouts. Disposables tend to send those high-pressure poops directly up the back or down the leg, but a properly fitting cloth diaper will just about always hold that poop in. So, while you will have wetting patterns to figure out, you still have a leg up on the disposables by not dealing with blowouts nearly as much. Somehow it's comforting to me to know that both versions of diapering has its issues.
The need for such frequent changing will ease up after solids start.
So I've already admitted, disposable diapers hold liquid better. And right here at the peak of my baby's liquid intake (he's seven months and not at all into the solids I'm offering him), I'm changing him at least every three hours. But I remember from my first babe that the frequent changing will ease up once baby starts really eating solids and not drinking his weight in milk each day. So don't get so discouraged about the frequent changes that you give up!
Perfect Size cloth diapers are better than One Size cloth diapers.
This is a hard one to take in, especially if you're cloth diapering because you want to save money. But if I could go back, I would have purchased 12 smalls, 16 mediums, and 12 larges. It would cost more for sure, but it would've been worth the investment. In fact, I'm slowly building up that "Perfect Size" stash whenever I see a good sale. Here's why:
1.) If you're going to use them for multiple children, they'll be in better shape and you'll still be saving money.
2.) Adjusting the elastics on the inside of a One Size diaper is just a pain. There are four spots to adjust elastic multiplied by 12 or more diapers EACH time baby has a growth spurt–UGH. And then they recommend replacing those elastics between children–that's an even bigger pain! You can do it, but oh it is such a difference to have the cloth diaper that is built to fit their exact weight.
3.) One Size diapers with "outer adjustments" like buttons and such, just don't do well when they need to be made into the small size. They leak like crazy. They do well when they're in the large setting, but that's at least a year of unnecessary leaking before you get to that size.
4.) If you have an especially large child, they might still outgrow the one sizes. Mine did! I had to buy him a whole new stash of large size cloth diapers when he was 18 months.
So, my advice is: make the investment up front and be sure to add these things to your baby registries! I don't believe there is a baby gift that could be more used than a cloth diaper.
Also: If you want to go the One Size route, that will definitely work–it's worked for us for all of this time. This is definitely just my personal experience and earnest wish that we could do it over with Perfect Sizes!
Don't wait to start!
I got the advice that because newborns go SO OFTEN, just use disposables for the first month or so. But hey, if your baby fits in cloth diapers, put him or her in them! They will start saving you money right from the get go. Supplement with disposables between the frequent washings if need be, but don't hold off because it's "too much." Ya know what else is too much? The cost of 8+ disposable diapers a day!
It's gross but…breastfed poop doesn't need special rinsing.
It took me a lot of skepticism before I would just drop a soiled cloth diaper into my pail without doing anything to the poop. But because breastfed poop is water soluble, it will rinse out perfectly when washed. I cannot speak to formula fed poop–I assume you would need one of the sprayer things on the toilet (and if I had to do that, I would definitely buy or make one of these spray pails.) Either way, once baby's poop solidifies a bit, I use flushable diaper liners (they basically look like dryer sheets) and have never required special rinsing for mine.
It's the water heat that sanitizes them!
It's not necessarily the detergent alone that will kill out all of the poo bacteria–it's the heat of the water! So it's important to make sure that your water gets hot–very hot. And if you live in a house where that hot water runs out if someone takes a shower or you've just done dishes–WAIT until it can get hot again.
And if you're just starting out your cloth diapering journey…
Here is my list of cloth diapering products that I use, love and recommend (I have literally sent this list to at least five friends and they have followed it to a T!) If you are pregnant and planning to do cloth diapers, I highly, highly recommend building a registry on Amazon! Even if nobody buys you anything from it, you get a completion discount for anything left on it towards the end. WORTH IT.
Cloth Diapers–While I have not tried them all, my favorite are Fuzzibunz Perfect Size diapers. I often go to Fuzzibunz.com to search for discounted diapers that have been discontinued or are just on sale. (And no, no one is paying me to say that!)
Diaper Pail–We've never changed out the carbon filter that comes with this, and it is still odorless!
Pail Liner–This will wash WITH the diapers inside out. I recommend having two that you can rotate, but one will do.
Cloth Diaper Detergent–I have only ever used this kind and my diapers have no stains and no funk in three years of use. I probably buy one bag every three months and that's with around three loads of cloth diapers a week. Also: if you know what kind of water you have (hard or soft), get the corresponding detergent (hard rock or soft rock.) If you don't know or you're pretty sure it's normal, go with "classic rock" as linked.
Flushable Diaper Liners–As stated above, these will save you from any special rinsing, just flush the solids and you're good to go. A set of 200 sheets usually lasts me around two months.
Wet Bags–For when you leave home with a cloth diaper on. These double as great bags to put wet swimsuits in, too!
Some extra tidbits for first timers:
-Your cycle for washing is: Rinse and spin on COLD, Heavy wash on HOT with the normal rinse that would follow and one extra cold rinse after that. Hang dry in the sun to get out stains, otherwise medium heat in the dryer is just fine (and most efficient for time!)
-Bleaching will void warranties (though I know some moms who do it, I don't.)
-If you have ammonia buildup (ie they always smell funky, are much less absorbent, and/or baby gets something that looks like a burn on their heiny) try stripping the diapers (do a quick google search to decide what's best for you.) I use this Funk Rock detergent once every four to six months before washing and it's been just fine.
-Don't use diaper rash creams. Ever. Cloth diaper babies hardly have diaper rash, but if yours does, either try some coconut or jojoba oil (maybe with a drop of tea tree or lavender essential oils in there.) Or just switch to disposables for a few days and then slather on the diaper rash cream. (<–my favorite kind.)
-It's not that bad. Whether you use disposables or cloth, you are still dealing with someone else's poop daily. Nobody gets out of it no matter which method they choose. It's all gross, but it's amazing how parents overcome the disgust so quickly when they have a little one to love. :)
-Also and finally, I do not place myself above anybody who uses disposables. This is not a Mommy War issue for me at all. Everyone has to do exactly what works for their family and there is no wrong answer here.
As stated early on, this is all what has worked for my family. Your experience may be totally different, but we're all just learning as we go here, as is true with most of motherhood!
And that's that! That's everything I can think to tell you about cloth diapers. I hope it helps anyone who is just starting out. Would you leave a comment and let me know if it does? Or if you have any additional questions, I would be happy to answer them!
If you're still on the fence about cloth diapering, here is a super helpful infographic from my pal Jenny over at MomLovesBest.com that she told me I could share with all of you!

Hey, thanks for stopping by! I write about more than cloth diapering–from practical tips to encouragement for moms bogged down in their daily work, read on?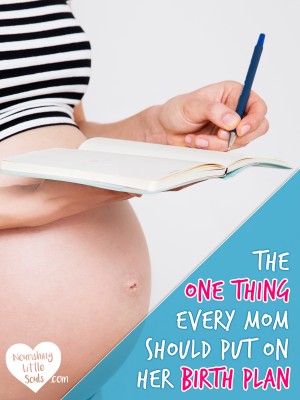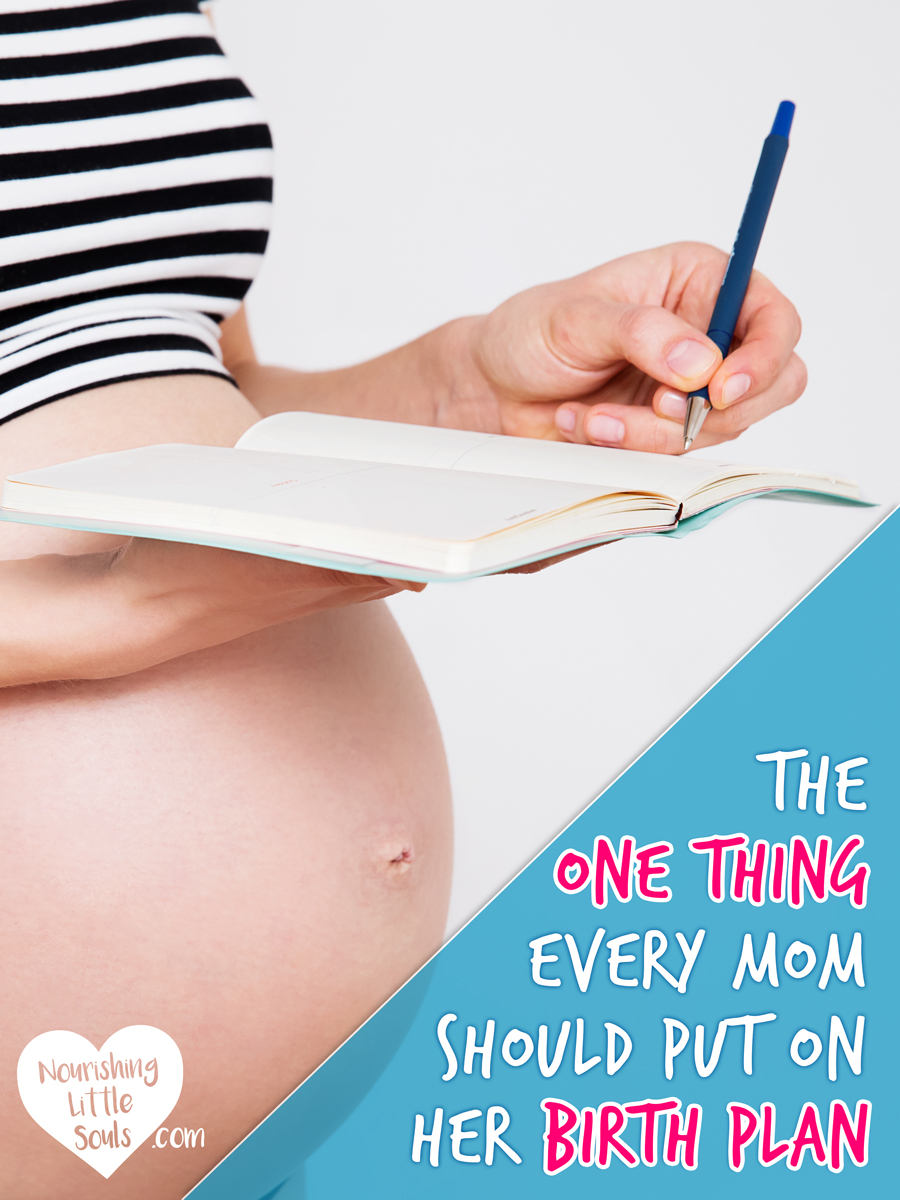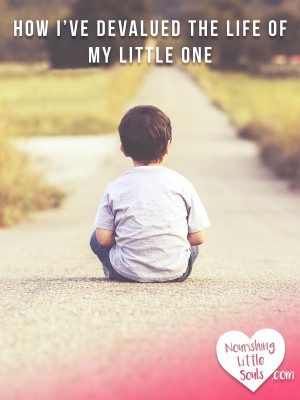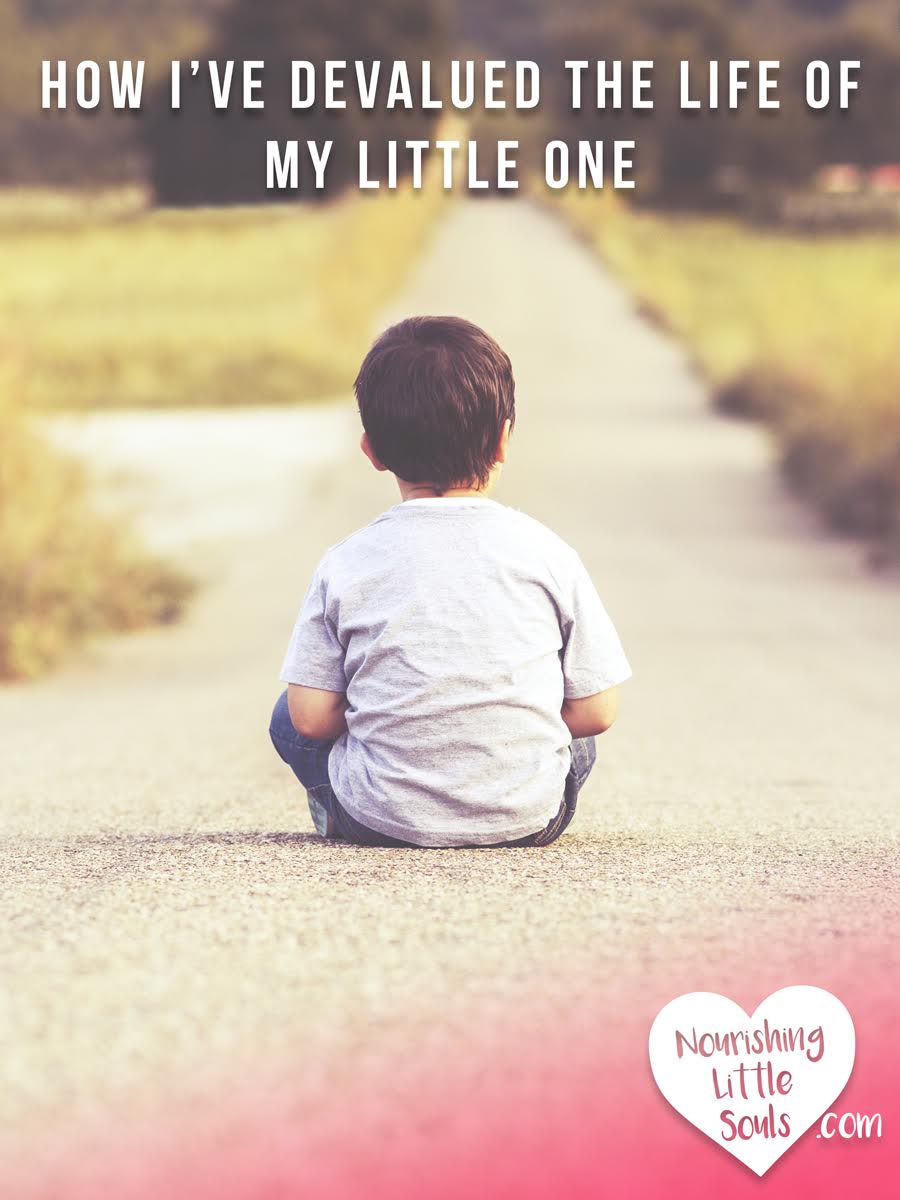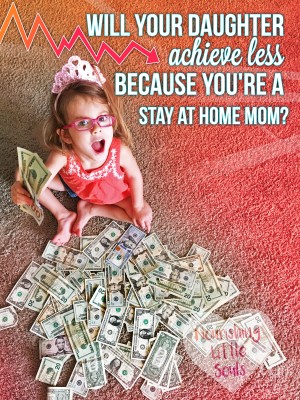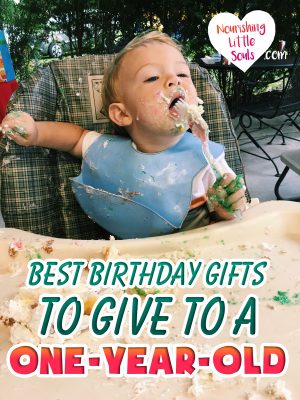 ***I hope you all will understand that I won't publish rude comments that tear down a post that took me hours to write. Respectful disagreement and constructive criticism I am always fine with publishing.***