I've flown with my two oldest kids a lot. We live in Texas, my parents and siblings live in Michigan, the work that I do can be done anywhere so we're able to visit my family often. I used to have a count of how many times my boys have flown but I've actually, for real lost count now.
(This post contains affiliate links that will cost you nothing extra to use, but instead help support the family behind this blog.)
Here we are just before a flight sporting our Michigan shirts because we like to keep it dorky. :)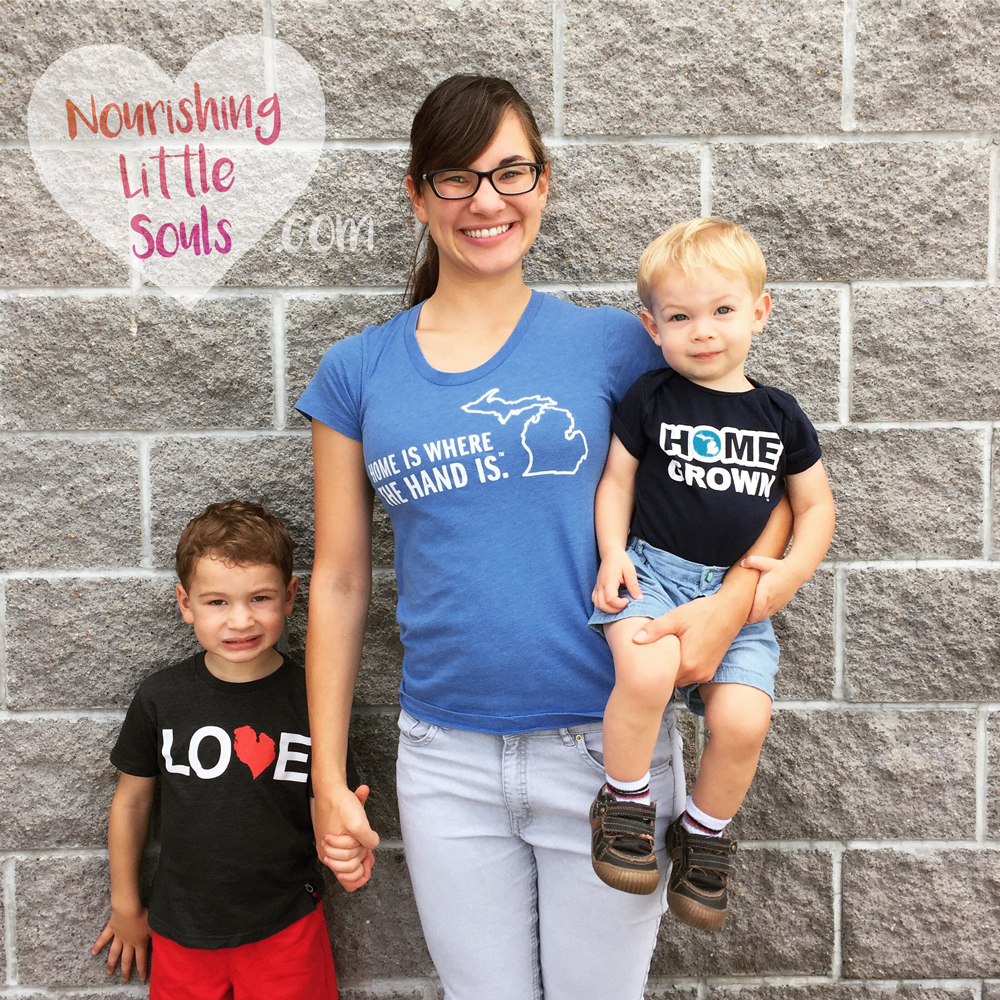 >>>If you're looking for some practical tips on how to fly with kids–you'll find those here. 
So, we've had our fair share of airport experiences. And we've heard our fair share of comments. Some are encouraging, and I treasure those in my heart. You, fellow adults, are a gift to a traveling mom to say such kind things as, "You're doing a great job being a mom today."
Most of the other comments roll off my back and don't make a dent in our day. (Like, I'd be a millionaire if I had a dime for every time someone said, "You've got your hands full!" –yes, this is an accurate observation!)
But a rare few have made my blood boil. So I'd like to address those now, on behalf of all parents traveling with children to all adults who are not.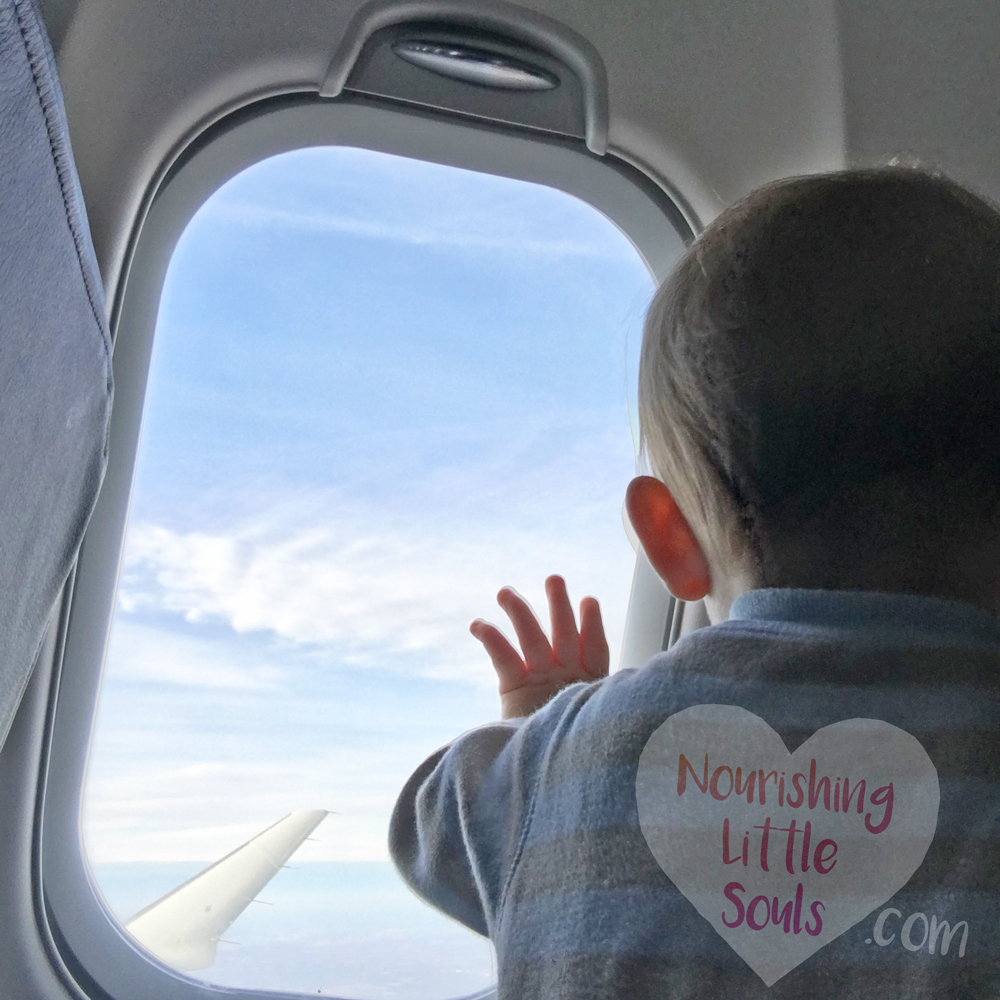 Once, we were standing in a painfully slow-going security line. I was wearing my baby in my Ergo, but my toddler was having a hard time standing still. He was jumping, wiggling, fiddling–all normal things for a two-year-old to do and nothing that interfered with any other person. There was also a lady with a small dog in a pet carrier that was barking consistently. My toddler hurt himself somehow and cried out momentarily in pain. And the one business guy standing behind us and completely within earshot said to the other business guy next to him,
"Dogs? Kids? What's the difference? Wish we didn't have to fly with either of them."
The other guy laughed and nodded. I shot a few eye-daggers at them.
Ummmm the difference between dogs and kids, gentlemen? One can be left in an empty house while you travel while someone called a "petsitter" to whom you pay pocket change drops in once or twice a day to feed and walk. Pretty sure if I did that with my human children, all of my rights as a parent would be revoked by the state. Pets do not need to travel (sorry, petlovers, I can't put the words "need" and "travel" together for pets.) Children do. As much as any adult does, at least. So please do not equate the two.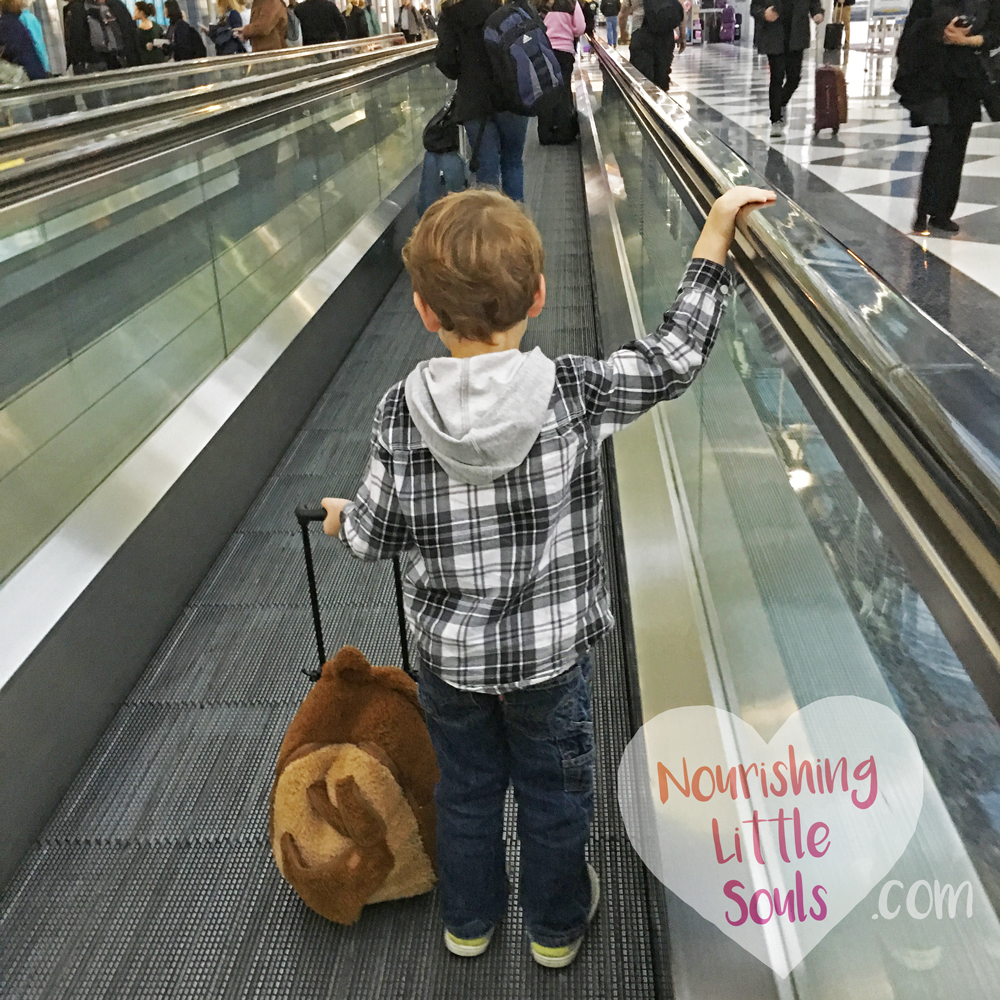 Another time, we were stuck on what should've been a two hour flight for five hours due to a thunderstorm. No one can control these things, and it's hard on everyone. Especially when you expected to land in time for dinner (and some playtime with Daddy.)
So there I am with my very active "lap infant" (at 15 months old, not so infant-y anymore) and my three year old. Those two boys were champs for most of that forever long flight. But there were about 15 minutes when my youngest would not sit in my lap. He wanted to stand in the foot space and crawl around and do what babies do at this age. He screamed if I tried to hold him. What does a mom do? Let the baby scream and annoy all of her fellow passengers audibly, or let the baby move? I let him move.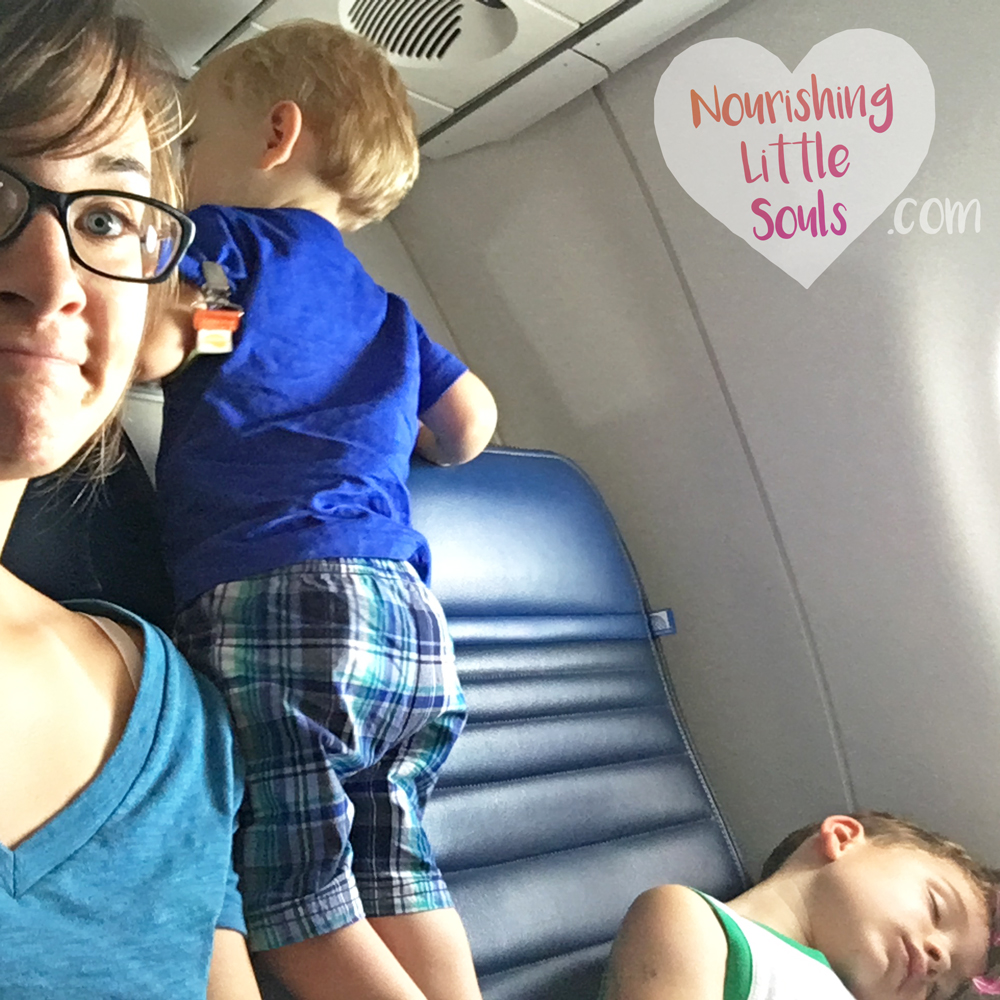 The lady in front of me (with her seat reclined, mind you) started blindly swatting at us. I was unfamiliar with what this gesture was supposed to mean. She looked through the crack on one side, looked through the crack on the other side and finally said, "Your child is kicking my seat," with an evil squint.
"Oh I'm sorry. He's not deliberately kicking; he's just moving around down there," I responded. She turned around and sat back with a scoff.
"She has two back there," said the lady next to her.
"We should get discounted airfare for sitting in front of kids," the swatter replied.
They chortled together. I about lost it.
Five hours trapped on that flight with my two kids under age three and the 15 minutes that my children spent inconveniencing these ladies and this was the one thing they said to me?!
Here's what I wish I would've said to them.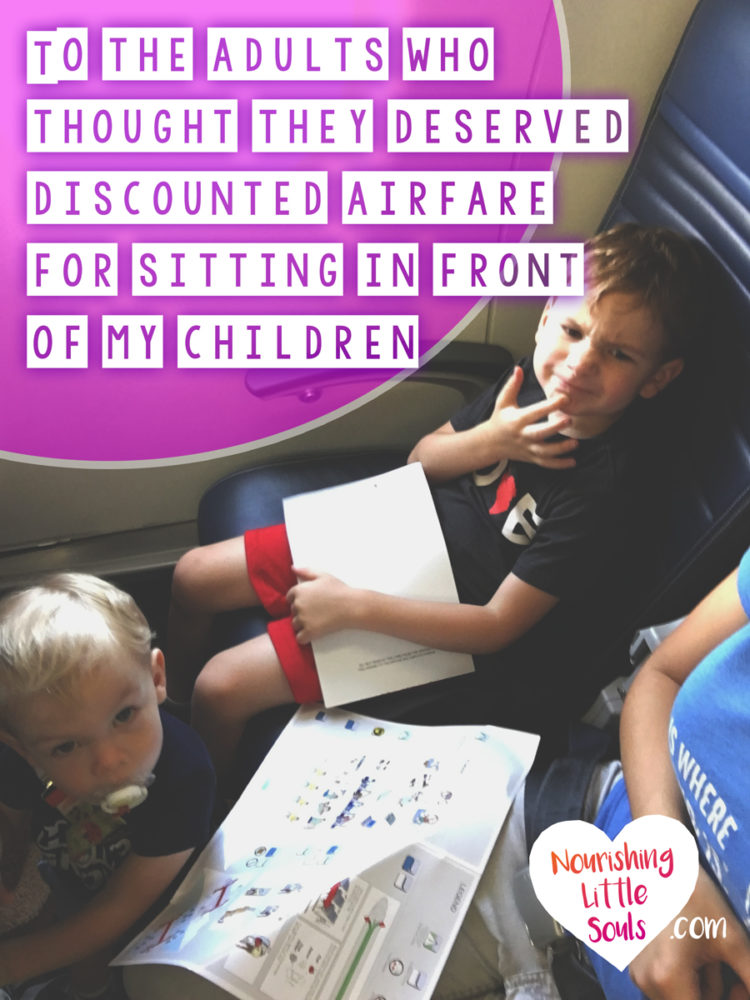 Trust me, ladies, I am having a harder day than you are. These children are having a harder day than you are.
And perhaps we deserve the discount for sitting behind you ungracious strangers. You can go back to taking care of your own selves now, and I'll continue meeting the mountain of needs created on a minute-by-minute basis by these two small people whose brains haven't had the time to develop quite as much as yours have. Enjoy your literature and spreadsheets; I'll just be surviving back here.
Maybe you're not a kid person, that's fine. I get it. But once upon a time you were, indeed, a kid and still a person. And somehow you were tolerated long enough to graduate into adulthood and have a privileged-enough life to travel for work or leisure. I'd be willing to bet that there's a kid somewhere in your life that you love, even if it was only yourself long ago, and you would be appalled if you saw an adult in her right mind give that kid the look you just gave my son.
My children are being children. With their short attention spans and erratic behavior. I'm doing my absolute best. But it's been a long day. You see my three year old throwing himself on the floor; I see a boy I carried out of bed at 5am who never did fall back asleep. He's been on one long car ride and one long flight already and we still have another flight to go. He is at his end. But all you can do is sneer at him. At me. Like he shouldn't be here or I shouldn't be a mother. I don't know what you're thinking, but I know he sees you. And he's learning. He's learning from your mean looks and rude comments. But I'll spend my best energy raising him to be an adult who smiles at strangers, gives an encouraging word, lends a helping hand, waits patiently, and offers grace freely. No thanks to you, fellow adult.
Do you have a story to share about traveling with kids? I'd love to hear it in the comments!
Traveling with kids? Here are some posts for you!