It's been five months since I began using the Lady Comp–you remember, the device that helps you chart your cycle for the purpose of contraception or conception?–and I'm back to tell you about my experience.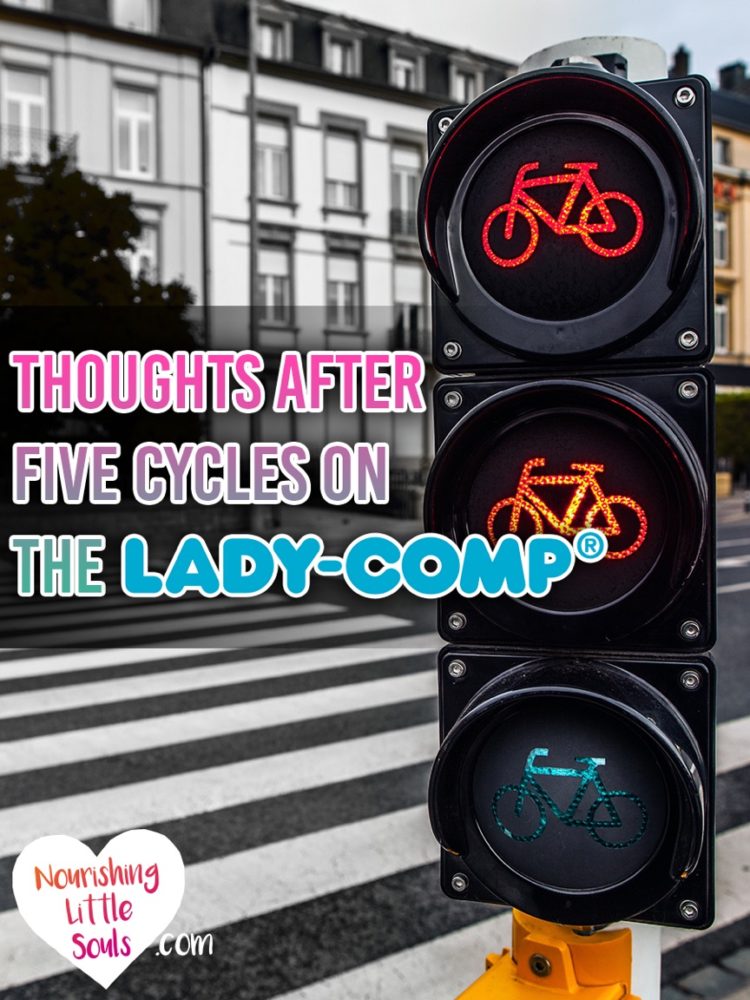 Disclosure: I was provided the Lady Comp at no cost in exchange for my honest review of it. And of course, honesty is all you'll ever get here on this blog. :)
Initially, I wasn't sure what to write in this follow-up post. The Lady Comp simply gave me too many red lights, and that was frustrating to me (for more on what I mean by "red lights," read my last post here). It seemed that the Lady Comp was being overly cautious.
So when I sat down to write about my experience, here is what I discovered:
The Lady Comp has a feature that shows my cycle in a calendar format.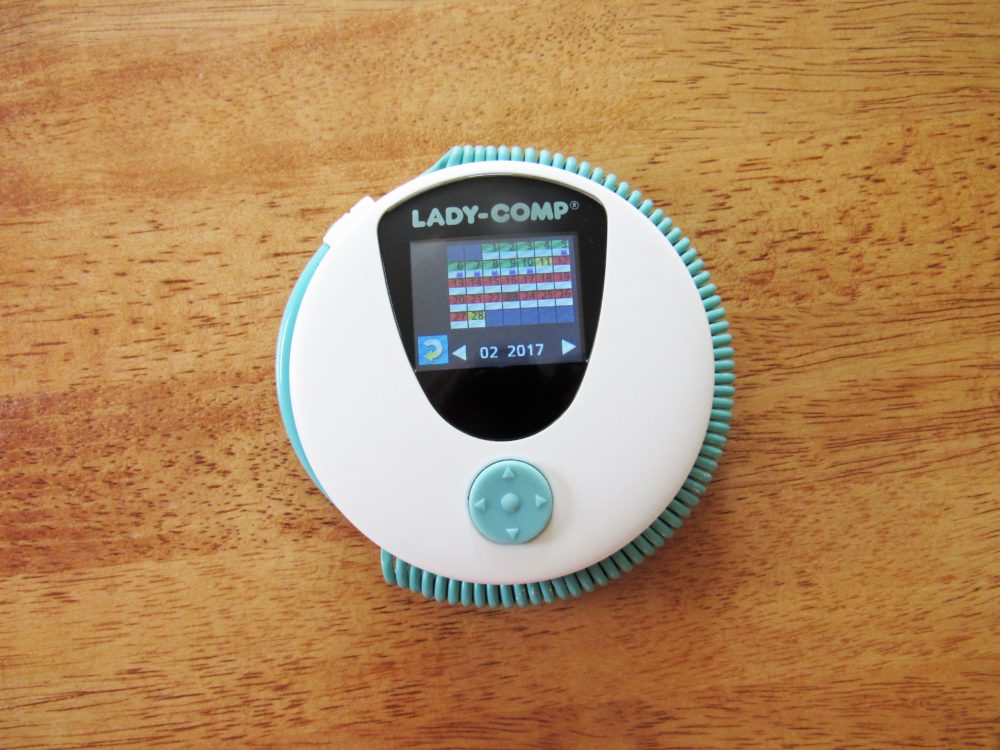 During Cycle #1 on the Lady Comp, she gave me 24 red light days! TWENTY FOUR! That's almost a whole month. I wasn't impressed.
Cycle #3 gave me 18 red days. Looking better.
My most recent cycle, #5, she gave me only 11 red light days!
This means that every month, she has become more accurate as she learns my body. I am encouraged to see this is a realistic option for those seeking a natural solution, as I am.
Who would be a good fit for the Lady Comp?
A woman who doesn't want to use hormonal contraceptives for health, ethical or religious reasons (read my article on the reasons I won't go on the Pill)

A woman wanting to save on paying for years of contraceptive pills or other methods

A woman looking for an easy, virtually effortless alternative to charting her cycles

A woman who wants an additional aid to tracking her cycle in other ways
I'll be honest–I fall into that last category. Though I've enjoyed the ease of the Lady Comp, there are so many things a woman can learn from charting her cycle! It has helped me discover patterns in my body. Here's a true story: Three days before my period starts, my mood dips drastically. Rather than feeling like a crazy person ("What's wrong with me?!"), I simply let my husband know what's coming and we are both assured that I'm not stepping into senility.
Charting assures me that my mid-month cramping is due to ovulation.
It helps me see what days of the month I need to plan for extra rest (or try to!).
Charts could be a great aid to my doctor should any health problems arise in my future.
All of that is great. But the Lady Comp is something that I can depend on. I have always been somewhat lazy about charting. Just storing my temperature readings has been a huge help to me. Her thermometer is incredibly accurate, and the alarm feature helps me to remember when my brain is foggy. If I have a month of craziness and forget to chart, she will be accurate for me.
Lady Comp Pros:
Easy to use

Pays itself off if buying hormonal contraceptives

Small and portable

As accurate as the Pill

Rechargeable battery

No negative side effects
Some Cons to the Lady Comp:
Must remember it for travel

Requires discipline to take temperature every morning

Requires abstinence or barrier method about 10 days every month

Cost 

Drinking or sickness can throw off temperatures
Personally, I can overlook the cons in favor of a completely natural, easy-to-use product that promotes my overall health. My husband agrees. We are both very happy with how the Lady Comp has proven her accuracy and ease.
Here are the charts I use in addition to the Lady Comp.
Here is a link to the Lady Comp website. They're running a 15% off sale from now until the end of April if you enter the code 30ANDCOUNTING.
The company has recently released a new, less expensive younger sister to the Lady Comp that you can learn about here.
Curiosity piqued? Read on!
We talk about more than just alternative contraception around here, too. ;)